Top 10 places to visit in Kerala
Kerala is a place that is a gift of the Arabian sea. Thus it is also called the land of beauty. The exotic beach, waterfall, hill station, lagoons, etc attract you to this place. Here are some places which help you to make your trip memorable and enjoyable.
Alleppey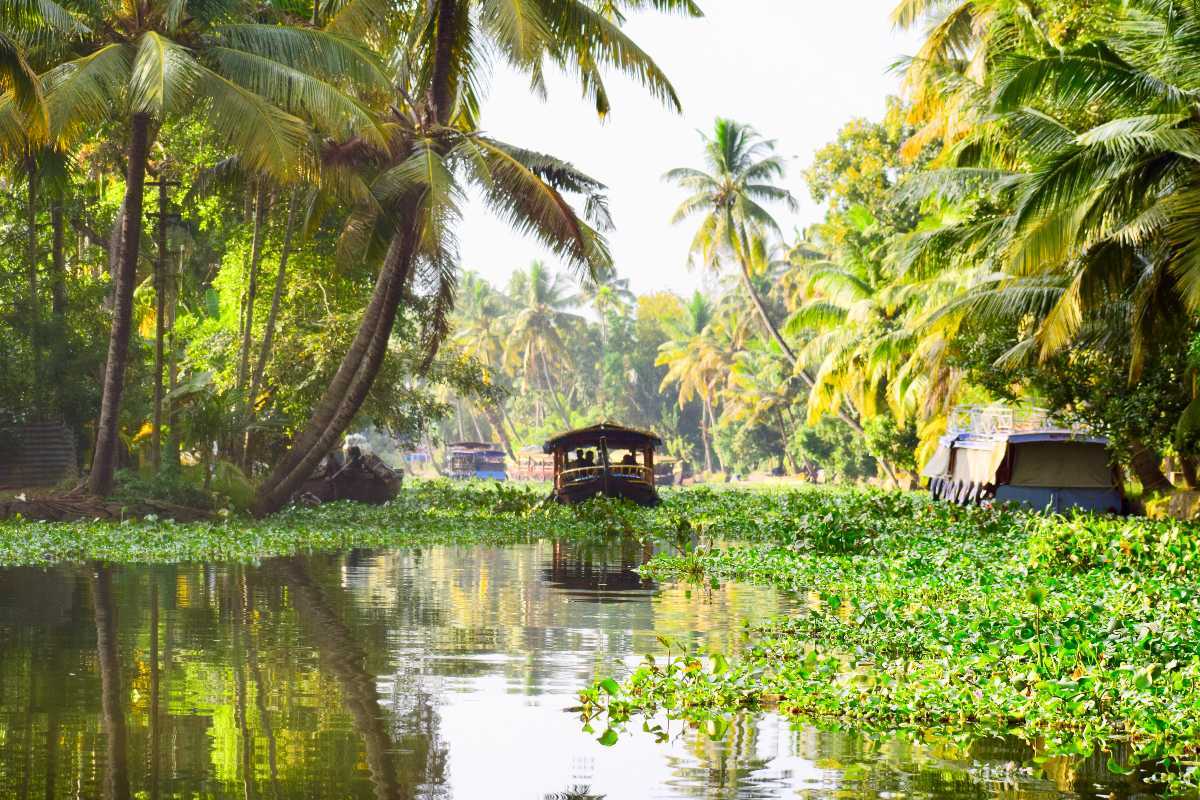 Alleppey is known as a backwater of Kerala. The backwater is a network of rivers, lake, and Canales which cover the half state of Kerala. There are many temples and churches which increases the glory of this place. The Cochin international airport is the nearest airport from Alleppey. It is located 75 km from the place. You can stay there in a houseboat like The Sarangani houseboat, Cosy houseboat, and JCT houseboat. The price for staying is approx Rs 6,500 per night. August to February is the best month for visiting because at this time you can enjoy the beautiful weather here.
Munnar
Munnar is a place that is full of hill stations. This place is situated at an altitude of 1600 meters of Muthirapuzha, Nallathanni River, and Kundala. If you want to enjoy your holiday then this place is the best for you. According to a report, Munnar is the best romantic place in the world. You can enjoy tea plantations, lovely lakes, mountain streams, lush sprawling, aromatic spice, rolling hills here. This is a charming and magical place throughout the year. The Kochi international airport is a distance of 132 kilometers from Munnar.
Kumarakom

Kumarakom is also called the heaven of backwater and birds. The network of water, sleepy villages, birds, etc make this place more beautiful. The best tourist attractions in Kumarakom are Vembanad Lake, Kumarakom Beach, Kumarakom Bird sanctuary, Bay Island driftwood museum, Aruvikkuzhi waterfall, etc. The best time to visit this place is between August to February. July and September is the best time to enjoy Ayurveda session. It is a distance of under 119 kilometers from Kochi international airport.
Kochi
Kuchh is the gateway of Kerala and the topmost place in Kerala. It is also called the Queen of the Arabian sea. You can enjoy the beach museum and Church tourist delight at this place. The best tourist attractions in Cochin are the Kerala folklore museum, Santa Cruz Basilica, Vypeen Island Zone, Fort Kochi, Paradise Synagogue, marine drive, Vallarpadam church, museum of Kerala history, etc. The best time to visit here is between August 2 February because at this time the weather is so pleasant.
Wayanad
Wayanad is the best place for nature lovers. This place is located in an integral part of the Nilgiri biosphere reserve. You can enjoy the beauty of hills, thundering waterfalls, wildlife, clouding the roads, etc here. You can also enjoy adventures like trekking. The best tourist attractions in wind are Karapuzha Dam, Kanthanpara waterfall, Banasura Sagar Dam, Kuruwadeep, Ayurveda Yoga Villa, etc. The best time to visit here is between October to May. This place is located 100 km from Kozhikode Airport.
Vagamon
Vagamon is the hill station which is located at a height of 1200m. If you want some peace and meditation with a beautiful view and environment then this place is best for you. You can enjoy the rocky mountain, waterfall, pine forest, etc here. The best tourist place to visit is Kurisumala, Pattumala Church, Idukki Dam, Vagamon Lake, Maramala waterfall, Pattumala Church, etc. people visit here throughout the year. Most people visit here from March to May in summer and December to February in Winters. The nearest airport is Cochin airport which is 75 km distance from this place.
Thiruvananthapuram
Thiruvananthapuram is called the city of Lord Padmanabhaswamy. It is the capital of Kerala. There are many tourists attraction like temples, gardens, museums, beaches, wildlife, backwater, wildlife sanctuaries, etc. The best place for a visit is Napier Museum, Kowdiar palace, Veli lake, and tourist village, Artikal temple, Napier Museum, beach and lake ayurvedic resort, Vellayani temple, The historic wooden Puthe Maliga Palace, etc. The best time to visit here is between September to March. Trivandrum International airport is located 11 km from this place.
Kozhikode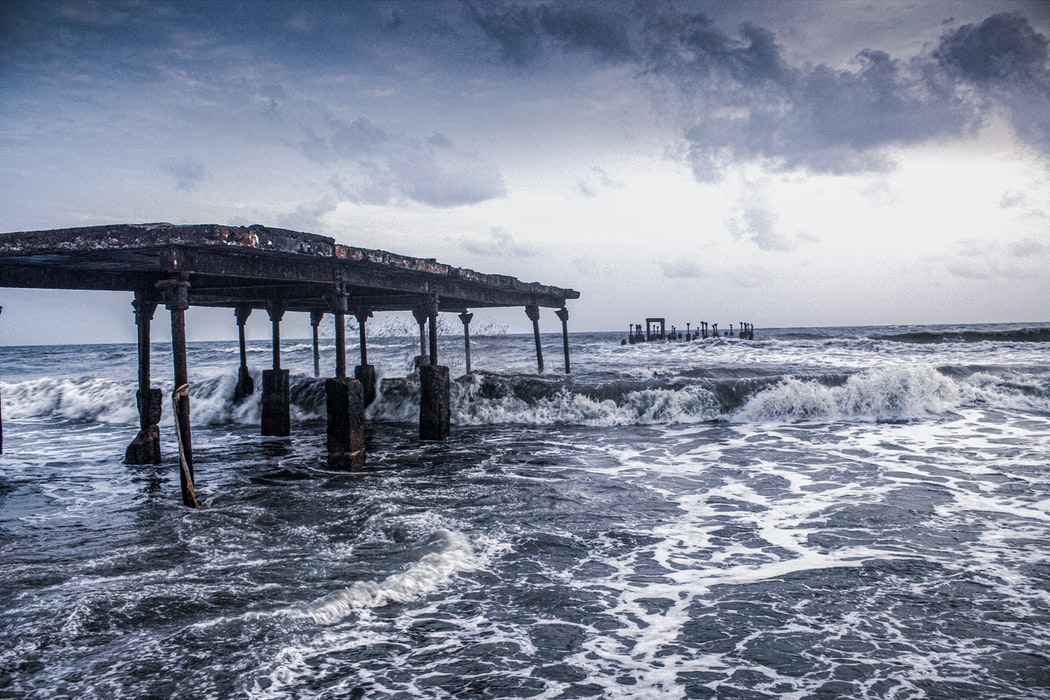 Kozhikode is also called Calicut. This place is famous for its natural beauty, some historical sites, educational hub, etc. Malabar food is most famous for this place. The best tourist attraction in Kozhikode is Mananchira, Hilite Mall, Connolly Canal, Kappad Beach, Payyoli Beach, Sargaalaya, Thusharagiri Waterfall, etc. It is the best place for spending your vacation. The best time to visit this place is between August to February. The nearest airport is Kozhikode International Airport.
Varkala
The Varkala is one of the best beach destinations in India. you can get an Ayurvedic massage near the beach site which gives you the best relief. The best time to visit here is between October to February. The Tourist Attraction at Varkala Beach is Sivagiri Mutt, Anjengo Fort and lighthouse, Ayurvedic beach centers, Seafood restaurant, Papanasam beach, seafood restaurant, etc. The nearest airport is Trivandrum International Airport which is located 44 km away from this place.
Thekkady
Thekkady island of wild and Spices. This place is located in the western ghat of Kerela. It is also called the hub of wildlife adventure. Periyar National park is the best location for wildlife lovers. The best tourist attraction in Thekkady is wildlife safari on the elephant as well as jeep, Boat safari on Periyar Lake, Jungle Patrolling and nature walks, eco-friendly resort, and Spice plantation of Thekkady. You can visit here throughout the year. Kochi International Airport is located 160 km away from this place.
Top 10 Best Cheap Places to Travel in July
The cheapest vacations in July are usually the hottest destinations, but if your trip planning priority is the budget, you can find some nice deals. Hotels and airfare to places like the Caribbean and Asia will be among the cheapest places to visit during the midsummer months because companies are looking to fill beds and seats.
While July is a key vacation month, when kids are out of school and families are traveling, the destinations with comfortable weather are going to be more popular and more expensive. If you can pack a little more sunscreen and drink a bit more water while you relax by the beach in exchange for the cheaper vacation bill, you might be able to pack in two getaways for the price of one.
Find the top places to visit on your next vacation with our list of the best cheap places to travel in July.
Phuket, Thailand
If you have ever wanted to travel to Phuket, one of the most popular destinations in Thailand, July is one of the most affordable times to do it. The caveat for Phuket is that it is never really a deeply discounted place to go due to its popularity and demand, but this month is one of the best to get better deals on hotels and airfare. The high season in Phuket is November through April, when the weather and tropical destination calls to vacationers looking to get out of colder climates.
The island is only an hour flight from Bangkok, and its beaches have a lot of notoriety, especially after recovering from the devastating 2004 tsunami, which destroyed the island's infrastructure, tourism, and thousands of lives. Phuket has bounced back strong, and remains a stunning and memorable vacation spot.
The down side to the cheaper rates in July is that it is monsoon season, so the weather can be unpredictable. Despite that, you can still plan boat tours, spa experiences, visits to temples, and walking on the white sands of Nai Harn Beach and Kata Noi Beach.
Phoenix, Arizona
This southwest US city is one of the most stunning destinations to visit in the United States, and if you can stand the summer heat in the triple digits then you can get some nice lodging discounts in July. There are many golf courses, luxury resorts, and world-class spas in Phoenix that normally charge outstanding fees to their typically elite clientele. July is not the most desirable time to visit because of the sweltering temperatures, so it is the best time to snag the discounts and perks that these places have to offer.
Since the Phoenix heat is draining, you will want to limit your time outdoors if you plan to hike to Camelback Mountain or visit the Phoenix Zoo. If you visit in July, you can take advantage of the indoor museums like the Musical Instrument Museum, Phoenix Art Museum, or the Historical Heard Museum. Phoenix also has an abundance of indoor shopping opportunities nearby. You may also want to consider doing some day trips to nearby destinations like Sedona, Prescott, or Flagstaff, with a little cooler climate.
The Bahamas
It is not much of a surprise that a Bahamas vacation is cheap in the summer, given that it is mostly popular over the winter months, when tourists in the Northern Hemisphere want to escape cold weather. It is possible to find good Bahamas vacation discounts throughout the year due to resort competition on the island, but July is a great month to snag even steeper discounts. You can also find great flight deals to the Bahamas in July, as the airlines are trying to fill seats during this less popular time of the year.
The capital of Nassau has many all-inclusive resorts that offer discounted packages during the hottest months in the Bahamas to try and lure vacationers looking for a deal. You can save at the all-inclusive resorts and find additional savings with free nights, resort credits, and discounts to attractions that are often added incentives for travel.
Take your pick from more than 700 islands in the Bahamas and enjoy the beaches, parks, snorkeling, boat trips, or attractions like Atlantis on Paradise Island.
Mazatlan, Mexico
If you are looking for a cheap summer vacation in Mexico, the once-celebrity playground of Mazatlan is one of the best deals in July. Mazatlan is not as popular is its Mexican counterparts in Puerto Vallarta, Cancun, or Cabo San Lucas, which makes it a nice alternative (and cheaper) vacation. If you visit in July, you can get some hotel rooms for as little as 40 USD a night. The downside is that summer in Mazatlan is in the middle of the rainy season, so you have more likelihood of rainstorms.
One of the best spots to visit (rain or shine) is Old Mazatlan, which has historic relics like the Basilica of the Immaculate Conception church, small eateries, and beautiful architecture. Of course you will spend a lot of time on the beaches at Playa Olas Altas or the less crowded beaches at Isla de la Piedra. Mazatlan has many walkable areas, which will help your budget by saving on transportation costs around the city.
New Orleans, Louisiana
It is not a surprise that midsummer offers up big discounts in the Big Easy. New Orleans in July is hot, humid, and rainy, but if none of that bothers you then you can enjoy a cheap and fun summer vacation to the city to check out the famous jazz clubs, the historic French Quarter, great museums, and outstanding Cajun cuisine.
A July hotel rate can be about 50 percent less than the same room during the high tourist season that runs from February through May when many of the big festivals are happening.
While there is no shortage of things to do in New Orleans, a July vacation means fewer crowds, so that you can enjoy some of the most famous stops, like Frenchman Street and a walking tour in the Garden District. You can also take advantage of better access to some of the cemetery tours and the New Orleans Swamp Tours, which can be tough to do in the high season.
Belize
A discount vacation in Belize requires some careful timing. July is a good time to go if you are looking for discounts because it comes after the high tourist season in April and the sweltering temperatures and humidity in the spring. Since it also comes before the rainiest months of August through October, you can get great rates at hotels and on excursion packages. The island of Ambergris Caye is the most popular destination in Belize, but you can research other locations, like San Ignacio, for vacation discounts as well.
The caution for traveling to Belize in July is that it is in the hurricane season, and you are likely to see some rainfall during your trip. It is also important to research the attractions that you want to visit ahead of time since some of them close during the low tourist season. Otherwise, planning ahead can net you great savings in Belize, so you can see the famous Great Blue Hole and the Hol Chan Marine Reserve near the barrier reef.
Even when planning a trip to Belize in the off-season, you will want to secure hotel rooms and look for deep discounts for summer far in advance.
Cairo, Egypt
There's not a lot of travelers who are willing to stand the Egyptian heat for a little bit of savings but for those who do, July can be one of the cheapest times to visit Cairo. The July rates at hotels drop significantly.
The heat, combined with very little rain, can make walking the streets and winding alleys of Cairo a little uncomfortable, but you can plan your itinerary so that you have a mix of indoor and outdoor activities. You can make excursions to the Pyramids of Giza or visit the Great Sphinx on half-day treks instead of spending a full day in the heat. You can also look into vacationing in the coastal city of Sharm el-Sheikh, which will have cheap July rates, too.
Miami, Florida
Miami, Florida is a city that never sleeps, and while it is a hot destination to visit at almost any time of the year, you can find some of the lowest hotel rates in the summer. The heat and humidity of Miami in the midsummer months, not to mention the potential for hurricanes, push away many tourists, so hotels are scrambling to fill rooms. If you plan for some pool time to cool off, the deal might just be worth it.
Since Miami has a major international airport, you should also be able to score great rates and an abundance of availability for flights into the city. Whether you want to fill your vacation sitting on the sands of Miami Beach, hit the attractions like the Miami Zoo or Everglades National Park, stroll cultural neighborhoods like Little Havana, or just hit the many museums in town, there's enough to do to fill your itinerary no matter what the weather.
Nha Trang, Vietnam
Pretty much anywhere you want to go in Asia in July will have cheap prices on airfare, hotels, and resorts since it is in the rainy season, but if you want to improve your odds for a less-rainy getaway, Nha Trang is one of your best options.
This city in Vietnam has its own weather patterns that do not produce as much rain during the rainy season, which often waterlogs the rest of the country. You can find cheap prices at hotels close to the beach, and the prices for things like food and services are also cheap, which will add to the savings.
Nha Trang is a coastal city, so there are plenty of beaches to enjoy, and excursions that can take you on the water for a leisurely boat trip, snorkeling, or diving.
Temperatures are hot in July, so you can mix up the outdoor adventures to temples, the Vinpearl Amusement Park, and the Hon Khoi Salt Fields with indoor visits to the National Oceanographic Museum of Vietnam and other local museums. Due to the low tourist season, you might also be able to negotiate discounted prices with local tour operators.
Sydney, Australia
Wintertime in Sydney means steep discounts on things like flights and hotels when the tourists have gone home for the season. This small summer window between June and August is a great opportunity to save about 40 percent on lodging compared to peak-season rates.
Besides saving money by traveling to Australia in July, you will also get a break on the heat and the tourist crowds at major attractions like the Sydney Harbour Bridge and Sydney's beautiful beaches.
Even during the Sydney winter, you can still enjoy the stunning Sydney Opera House, Royal Botanic Garden, and the Australian National Maritime Museum. You will have more flexibility and opportunities to visit these attractions in the off-season before the major tourist crowds start arriving again in December.