Top 10 places to visit in Kerala
Kerala is a place that is a gift of the Arabian sea. Thus it is also called the land of beauty. The exotic beach, waterfall, hill station, lagoons, etc attract you to this place. Here are some places which help you to make your trip memorable and enjoyable.
Alleppey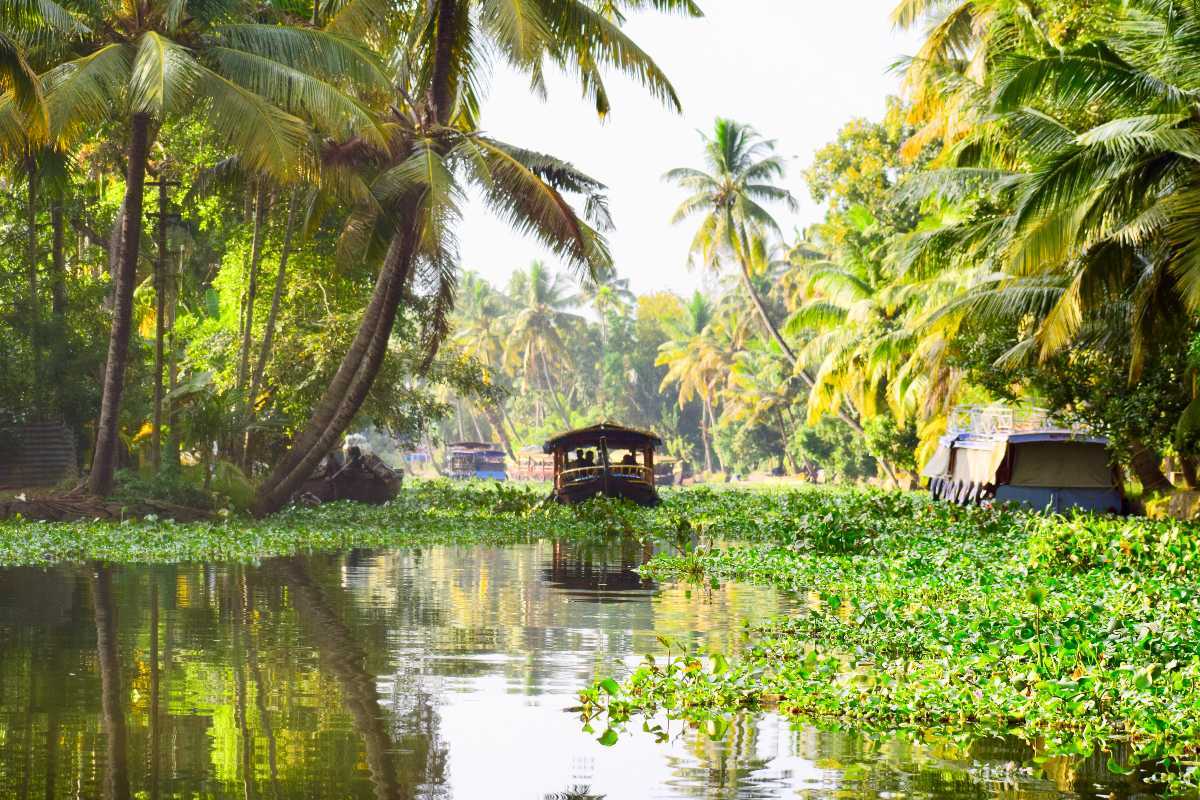 Alleppey is known as a backwater of Kerala. The backwater is a network of rivers, lake, and Canales which cover the half state of Kerala. There are many temples and churches which increases the glory of this place. The Cochin international airport is the nearest airport from Alleppey. It is located 75 km from the place. You can stay there in a houseboat like The Sarangani houseboat, Cosy houseboat, and JCT houseboat. The price for staying is approx Rs 6,500 per night. August to February is the best month for visiting because at this time you can enjoy the beautiful weather here.
Munnar
Munnar is a place that is full of hill stations. This place is situated at an altitude of 1600 meters of Muthirapuzha, Nallathanni River, and Kundala. If you want to enjoy your holiday then this place is the best for you. According to a report, Munnar is the best romantic place in the world. You can enjoy tea plantations, lovely lakes, mountain streams, lush sprawling, aromatic spice, rolling hills here. This is a charming and magical place throughout the year. The Kochi international airport is a distance of 132 kilometers from Munnar.
Kumarakom

Kumarakom is also called the heaven of backwater and birds. The network of water, sleepy villages, birds, etc make this place more beautiful. The best tourist attractions in Kumarakom are Vembanad Lake, Kumarakom Beach, Kumarakom Bird sanctuary, Bay Island driftwood museum, Aruvikkuzhi waterfall, etc. The best time to visit this place is between August to February. July and September is the best time to enjoy Ayurveda session. It is a distance of under 119 kilometers from Kochi international airport.
Kochi
Kuchh is the gateway of Kerala and the topmost place in Kerala. It is also called the Queen of the Arabian sea. You can enjoy the beach museum and Church tourist delight at this place. The best tourist attractions in Cochin are the Kerala folklore museum, Santa Cruz Basilica, Vypeen Island Zone, Fort Kochi, Paradise Synagogue, marine drive, Vallarpadam church, museum of Kerala history, etc. The best time to visit here is between August 2 February because at this time the weather is so pleasant.
Wayanad
Wayanad is the best place for nature lovers. This place is located in an integral part of the Nilgiri biosphere reserve. You can enjoy the beauty of hills, thundering waterfalls, wildlife, clouding the roads, etc here. You can also enjoy adventures like trekking. The best tourist attractions in wind are Karapuzha Dam, Kanthanpara waterfall, Banasura Sagar Dam, Kuruwadeep, Ayurveda Yoga Villa, etc. The best time to visit here is between October to May. This place is located 100 km from Kozhikode Airport.
Vagamon
Vagamon is the hill station which is located at a height of 1200m. If you want some peace and meditation with a beautiful view and environment then this place is best for you. You can enjoy the rocky mountain, waterfall, pine forest, etc here. The best tourist place to visit is Kurisumala, Pattumala Church, Idukki Dam, Vagamon Lake, Maramala waterfall, Pattumala Church, etc. people visit here throughout the year. Most people visit here from March to May in summer and December to February in Winters. The nearest airport is Cochin airport which is 75 km distance from this place.
Thiruvananthapuram
Thiruvananthapuram is called the city of Lord Padmanabhaswamy. It is the capital of Kerala. There are many tourists attraction like temples, gardens, museums, beaches, wildlife, backwater, wildlife sanctuaries, etc. The best place for a visit is Napier Museum, Kowdiar palace, Veli lake, and tourist village, Artikal temple, Napier Museum, beach and lake ayurvedic resort, Vellayani temple, The historic wooden Puthe Maliga Palace, etc. The best time to visit here is between September to March. Trivandrum International airport is located 11 km from this place.
Kozhikode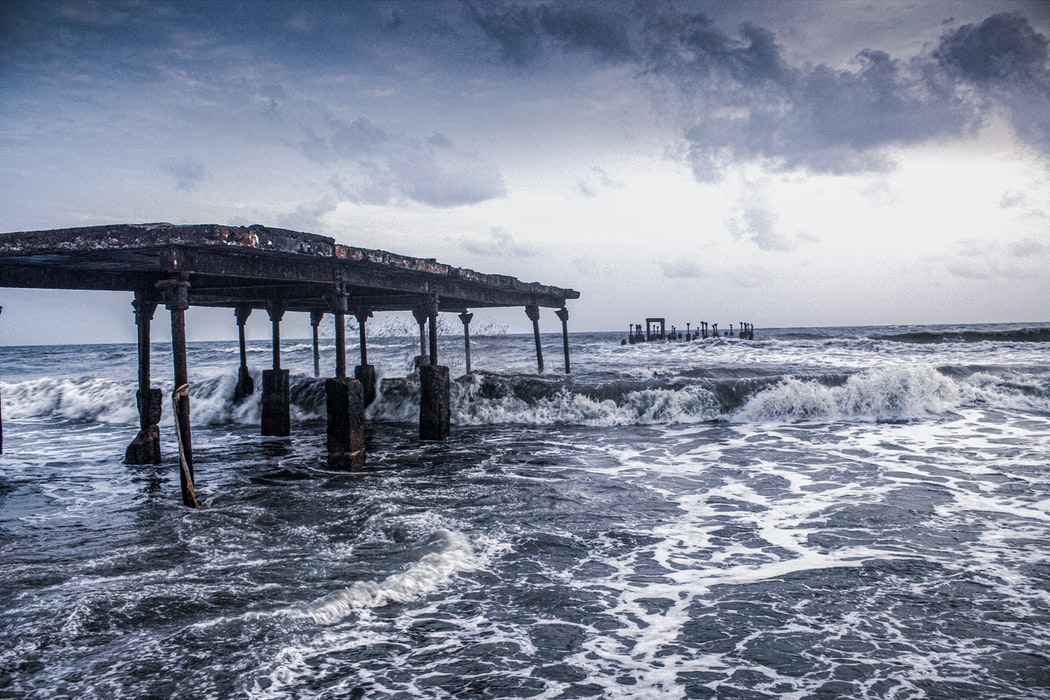 Kozhikode is also called Calicut. This place is famous for its natural beauty, some historical sites, educational hub, etc. Malabar food is most famous for this place. The best tourist attraction in Kozhikode is Mananchira, Hilite Mall, Connolly Canal, Kappad Beach, Payyoli Beach, Sargaalaya, Thusharagiri Waterfall, etc. It is the best place for spending your vacation. The best time to visit this place is between August to February. The nearest airport is Kozhikode International Airport.
Varkala
The Varkala is one of the best beach destinations in India. you can get an Ayurvedic massage near the beach site which gives you the best relief. The best time to visit here is between October to February. The Tourist Attraction at Varkala Beach is Sivagiri Mutt, Anjengo Fort and lighthouse, Ayurvedic beach centers, Seafood restaurant, Papanasam beach, seafood restaurant, etc. The nearest airport is Trivandrum International Airport which is located 44 km away from this place.
Thekkady
Thekkady island of wild and Spices. This place is located in the western ghat of Kerela. It is also called the hub of wildlife adventure. Periyar National park is the best location for wildlife lovers. The best tourist attraction in Thekkady is wildlife safari on the elephant as well as jeep, Boat safari on Periyar Lake, Jungle Patrolling and nature walks, eco-friendly resort, and Spice plantation of Thekkady. You can visit here throughout the year. Kochi International Airport is located 160 km away from this place.
Top 10 Fastest Trains in The World 2020.
In 2021, there are negligible trains are running due to pandemic.  What is the maximum speed for trains? In 2015, the Japanese maglev train L0 Series achieved an absolute railway speed record of 375 mph (602 km/h). In reality, there are about 10 super-fast trains with a speed greater than 200 mph. In this comparative review, we have collected such fastest trains in the world. You will find out what are the fastest trains in the world, what are their maximum speeds, in which countries they operate, who their manufacturer is and a lot of other interesting information.
In the post-war years when the baby boomers were kids, the word "train" used to evoke different images. These were images of colossal lumbering beasts such as the Flying Scotsman and Union Pacific Big Boy with six feet tall cast iron wheels and huge pistons heaving to and fro. From 1964 that all changed. The first "bullet train", formally known as Shinkansen, ran in 1964 between Tokyo and Osaka. Ever since, the world has viewed railways differently.
Talgo 350, 217 mph, Spain –
Patentes Talgo, a Spanish company, developed Talgo 350 (T350). This very high-speed train entered the service with the name RENFE AVE Class 102. Besides, it started its journey on the Madrid-Barcelona and Madrid-Valladolid lines in Spain. The train is also known as Pato as its nose resembles the beak of a duck.
Spain commenced the trial runs of the entirely constructed prototype in 2002. Additionally, the designers designed the T350 train to be optimally aerodynamic to handle air pressure and air currents at high speeds. Its main feature is the high redundancy level in traction between rail and auxiliary systems. Moreover, it has a lightweight, airtight, and pressurized car body to comfortably pass through tunnels and crossings.
AGV Italo, 224 mph, Italy –
The first train in the AGV Series, Italo AGV, entered into service in April 2012. Officials considered it to be the most modern train in Europe. Besides, this train operates with the highest speed of 186 mph on Italy's different high-speed lines. However, the AGV can run up to 224 mph. AGV trains consist of a fewer number of bogies per train that reduce the maintenance costs.
We can find more space inside of this high-speed train because it uses permanent-magnet synchronous motors. Additionally, the passengers of AVG Italo trains can travel between Rome and Naples in just an hour. Moreover, the trail follows the European TSI interoperability standard, which offers safety, reliability and environmental protection, availability, health, and technical compatibility.
Siemens Velaro, 250 mph, Spain –
The german-based company, siemens, developed thE world's fastest high-speed conventional train. Additionally, the Krefeld-Uerdingen factory in Germany manufactured it. These trains' five variants include Velaro E, Velaro RUS, Velaro e320, Velaro D, Velaro CRH3 and Velaro E are operational in China and Spain, respectively.
Moreover, the efficiency, sustainability, and passenger comfort and convenience is a major advantage. Velaro RUS, Velaro D, and Eurostar will become operational in Russia, Germany, and the UK and the future. We can find these trains are fully operable in snow and ice. Besides, the driver's clear visibility in various snow conditions is one of the main features.
Frecciarosa 1000, 250 mph, Italy –
Italy designed it with a top speed of 250 mph and a high commercial speed of 220 mph. But it is currently certified for 190 mph, is also known as ETR 400. Bombardier built the 'Red Arrow' train in partnership with AnsaldoBreda. Additionally, this advanced model train provides long-distance passenger service on high-speed lines. It features mainly interoperability, safety, and comfort.
The newest high-speed train started its first journey from Milan to Rome on April 25, 2015. It is also a silent train that creates less noise. Moreover, the Frecciarossa 1000 is the world's first high-speed train to have obtained the Environmental Product Declaration (EPD), as it can limit CO2. It also uses the ERTMS for controlling the train that eliminates human error.
Fuxing Hao CR 400AF/BF, 260 mph, China –
The CR400AF train mainly features a streamlined body for low drag and high speed. We can find both sides of its car body as silver-gray background with red lines. So these decorations make this train looking more elegant and powerful. The CR400BF train provides a protruding vitreous head with gentle sides. Additionally, we can find the gold ribbons outlining its pure white background body.
In 2007, China officially introduced the Fuxing Hao CR 400AF/BF high-speed train into service on the Beijing Shanghai high-speed railway line. Besides, the train needs only 4 hours to run from Beijing south to Shanghai Hongqiao. People said The CR 400 AF as 'Dolphin Blue' and CR 400 BF as 'golden phoenix.'
HEMU-430X, 267 mph, South Korea –
HEMU-430X is standing for the High-Speed Electric Multiple Unit 430 km/h experimental. It is an experimental South Korean high-speed train designed for speeds up to 267 mph. But, it achieved 261.846 mph in a test run on March 31, 2013. Moreover, this high speed makes South Korea the world's fourth country after France, Japan, and China to develop the fastest train running above 260.976 mph.
The newest feature of this train compared to older high-speed trains is mainly distributed traction. The trains' commercial versions include the EMU-260 and EMU-320. South Korea will deliver these versions to Korail in 2020-2021. Additionally, they unveiled HEMU-430X on May 17, 2012. They also expect it to undergo around 100,000 km of testing up to 2015.
Shanghai Maglev, 268 mph, China –
It is a magnetic levitation train that helps people travel from Pudong International Airport right to the city's heart. Besides, this train's breakneck speed will impress us and have an exciting first experience in the city. In 2003, Guinness Records enrolled it to be the world's fastest train in commercial use. Its energy consumption is only half that of buses and a quarter that of airplanes.
The trains don't touch the railway line, which makes the sound quieter than other trains. This third oldest maglev line came after the British Birmingham Maglev line and German M-Bahn line. Additionally, this train doesn't touch the railway line. Therefore, the sound makes it quieter than other trains. Like an airplane, it has very modern, clean, and comfortable inside.
Harmony CRH 380A, 302.0 mph, China –
China designed the CRH380A to operate at a cruise speed of 217 mph and a maximum speed of 236 mph in commercial service. Its regular service takes place on the route between Shanghai and Nanjing. Additionally, this design reduces aerodynamic pressure.  Its vibration-free bodies make a more comfortable passenger experience. It has low-weight aluminum alloy bodies with fish-head fronts.
The CRH 380A trains can carry around 494 passengers at a time. We can find a VIP sightseeing spot near the driver's cabin that allows travelers to view the running train. Moreover, China also incorporates these trains with advanced noise control technology like new sound-absorbing and insulating materials in its construction.
TGV POS, 357.2 mph, France –
Alstom built this TGV train for the French national rail company (SNCF) on France's high-speed rail lines. Besides, the TGV POS links France with southern Germany and Switzerland. In Switzerland, it runs from Basel to Zurich and Vallorbe to the Lausanne line that coming from Paris. Additionally, the POS 4402 train set a new world speed record on April 3, 2007.
Its asynchronous motors help the individual motor's isolation in a powered bogie in case of failure. Additionally, SNCF numbered it in the 4400 series. These are just faster and more efficient TGVs. Like TGV Duplex, the outside bodywork on the power-cars. Besides, France started the train's service in 2006. Moreover, France commissioned the first TGV train on Paris to Geneva itinerary in 1981.
L0 Series Maglev, 375 mph, Japan –
We can easily distinguish it by its too long nose that is 49 ft in length. This feature helps the L0 Series Maglev to reduce drag, increase speed, and decrease energy consumption. Additionally, L0 Series Maglev holds the land speed record at 375 mph that it achieved on April 21, 2015.
Besides, this train broke a speed record of 361 mph that another Japanese maglev, the MLX01, set in December 2003. This one of the fastest trains will begin its commercial operation in Tokyo and Osaka. This train will also require only 40 minutes to run from Tokyo to Nagoya, covering 178 miles. Moreover, we expected the first section to Nagoya to be ready by 2027.