Top 10 places to visit in Kerala
Kerala is a place that is a gift of the Arabian sea. Thus it is also called the land of beauty. The exotic beach, waterfall, hill station, lagoons, etc attract you to this place. Here are some places which help you to make your trip memorable and enjoyable.
Alleppey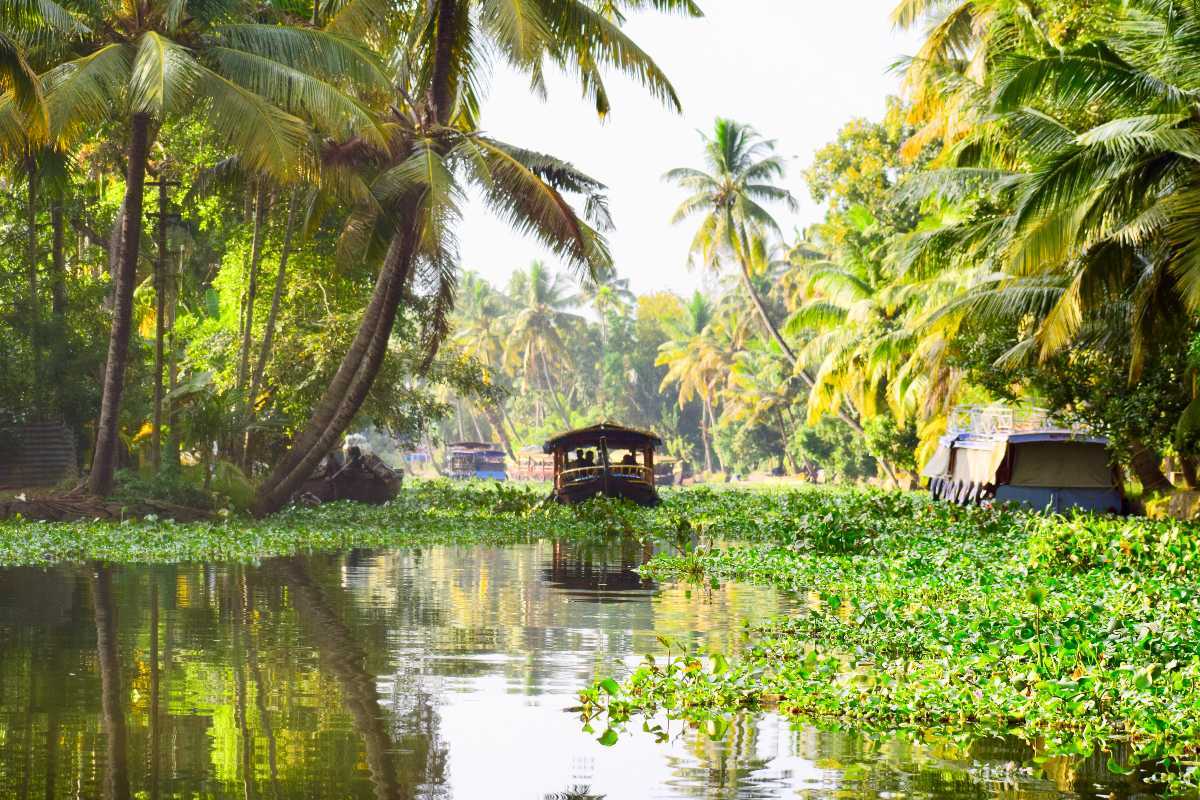 Alleppey is known as a backwater of Kerala. The backwater is a network of rivers, lake, and Canales which cover the half state of Kerala. There are many temples and churches which increases the glory of this place. The Cochin international airport is the nearest airport from Alleppey. It is located 75 km from the place. You can stay there in a houseboat like The Sarangani houseboat, Cosy houseboat, and JCT houseboat. The price for staying is approx Rs 6,500 per night. August to February is the best month for visiting because at this time you can enjoy the beautiful weather here.
Munnar
Munnar is a place that is full of hill stations. This place is situated at an altitude of 1600 meters of Muthirapuzha, Nallathanni River, and Kundala. If you want to enjoy your holiday then this place is the best for you. According to a report, Munnar is the best romantic place in the world. You can enjoy tea plantations, lovely lakes, mountain streams, lush sprawling, aromatic spice, rolling hills here. This is a charming and magical place throughout the year. The Kochi international airport is a distance of 132 kilometers from Munnar.
Kumarakom

Kumarakom is also called the heaven of backwater and birds. The network of water, sleepy villages, birds, etc make this place more beautiful. The best tourist attractions in Kumarakom are Vembanad Lake, Kumarakom Beach, Kumarakom Bird sanctuary, Bay Island driftwood museum, Aruvikkuzhi waterfall, etc. The best time to visit this place is between August to February. July and September is the best time to enjoy Ayurveda session. It is a distance of under 119 kilometers from Kochi international airport.
Kochi
Kuchh is the gateway of Kerala and the topmost place in Kerala. It is also called the Queen of the Arabian sea. You can enjoy the beach museum and Church tourist delight at this place. The best tourist attractions in Cochin are the Kerala folklore museum, Santa Cruz Basilica, Vypeen Island Zone, Fort Kochi, Paradise Synagogue, marine drive, Vallarpadam church, museum of Kerala history, etc. The best time to visit here is between August 2 February because at this time the weather is so pleasant.
Wayanad
Wayanad is the best place for nature lovers. This place is located in an integral part of the Nilgiri biosphere reserve. You can enjoy the beauty of hills, thundering waterfalls, wildlife, clouding the roads, etc here. You can also enjoy adventures like trekking. The best tourist attractions in wind are Karapuzha Dam, Kanthanpara waterfall, Banasura Sagar Dam, Kuruwadeep, Ayurveda Yoga Villa, etc. The best time to visit here is between October to May. This place is located 100 km from Kozhikode Airport.
Vagamon
Vagamon is the hill station which is located at a height of 1200m. If you want some peace and meditation with a beautiful view and environment then this place is best for you. You can enjoy the rocky mountain, waterfall, pine forest, etc here. The best tourist place to visit is Kurisumala, Pattumala Church, Idukki Dam, Vagamon Lake, Maramala waterfall, Pattumala Church, etc. people visit here throughout the year. Most people visit here from March to May in summer and December to February in Winters. The nearest airport is Cochin airport which is 75 km distance from this place.
Thiruvananthapuram
Thiruvananthapuram is called the city of Lord Padmanabhaswamy. It is the capital of Kerala. There are many tourists attraction like temples, gardens, museums, beaches, wildlife, backwater, wildlife sanctuaries, etc. The best place for a visit is Napier Museum, Kowdiar palace, Veli lake, and tourist village, Artikal temple, Napier Museum, beach and lake ayurvedic resort, Vellayani temple, The historic wooden Puthe Maliga Palace, etc. The best time to visit here is between September to March. Trivandrum International airport is located 11 km from this place.
Kozhikode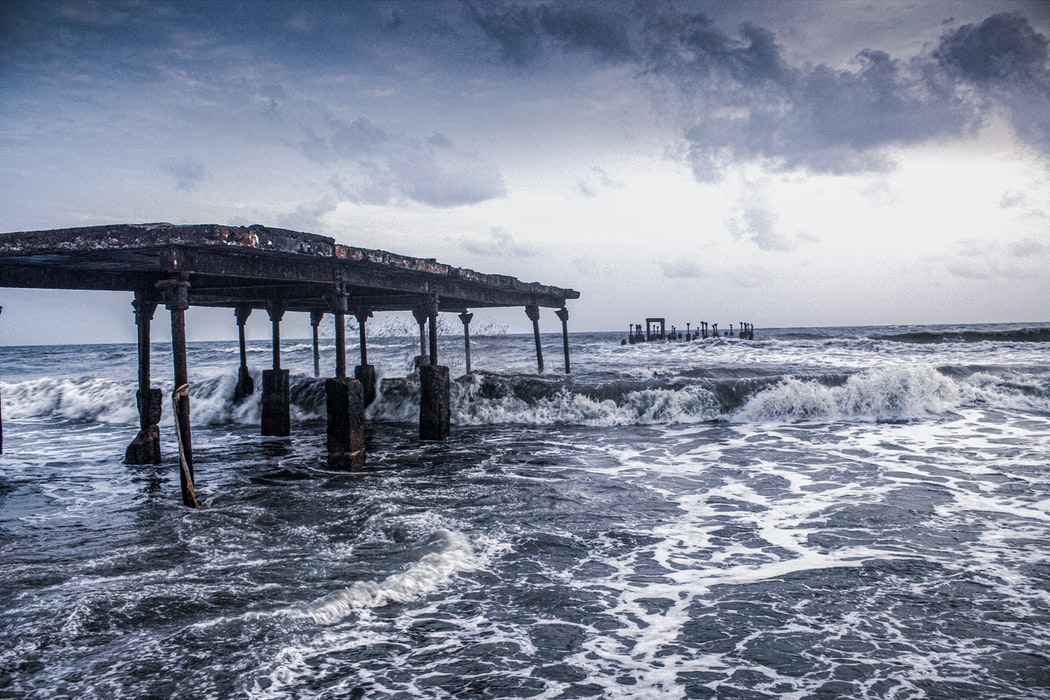 Kozhikode is also called Calicut. This place is famous for its natural beauty, some historical sites, educational hub, etc. Malabar food is most famous for this place. The best tourist attraction in Kozhikode is Mananchira, Hilite Mall, Connolly Canal, Kappad Beach, Payyoli Beach, Sargaalaya, Thusharagiri Waterfall, etc. It is the best place for spending your vacation. The best time to visit this place is between August to February. The nearest airport is Kozhikode International Airport.
Varkala
The Varkala is one of the best beach destinations in India. you can get an Ayurvedic massage near the beach site which gives you the best relief. The best time to visit here is between October to February. The Tourist Attraction at Varkala Beach is Sivagiri Mutt, Anjengo Fort and lighthouse, Ayurvedic beach centers, Seafood restaurant, Papanasam beach, seafood restaurant, etc. The nearest airport is Trivandrum International Airport which is located 44 km away from this place.
Thekkady
Thekkady island of wild and Spices. This place is located in the western ghat of Kerela. It is also called the hub of wildlife adventure. Periyar National park is the best location for wildlife lovers. The best tourist attraction in Thekkady is wildlife safari on the elephant as well as jeep, Boat safari on Periyar Lake, Jungle Patrolling and nature walks, eco-friendly resort, and Spice plantation of Thekkady. You can visit here throughout the year. Kochi International Airport is located 160 km away from this place.
Things To Look Out For When Making Your Accommodation Choices In 2023
If you have some vacation time coming up then you need to do your homework when it comes to your accommodation choices for both you and your family members. Every year when you come back from your vacation, you constantly complain that your accommodation was disappointing and it didn't fit the description that was on the website and it didn't look anything like it did in the pictures either. It is understandable that you are busy trying to do your job and take care of your family and so it is so much more convenient to just book accommodation that is easy and straightforward to do, but you can't keep making the same mistakes over and over again and constantly complaining about them when you return back home.
This year, you need to try something different and to actually do some research so that you can find the best accommodation choice so that you enjoy an unforgettable experience on your next vacation. One suggestion would be to book into a top-class hotel in Manila and it is there that you will be guaranteed comfort, amenities and everything that you could possibly need under one roof. The following are just some of the other things that you need to look out for when making your accommodation choices this year.
It's all about the location –

You need to

start thinking about the location

of your accommodation choice in relation to the things that you want to see and you want to enjoy. You want to spend lots of time you the ocean and choose accommodation that is within walking distance or right there on the beach if you're lucky enough. You can't choose accommodation that is too far away from everything and you will also have to be spending money on transportation to get you there.

The quality & type of rooms –

If you have a large family plan because you then you want a room that can accommodate everyone because you do not want to have to spend more money booking another room for the extra members of your family. Always make sure that the bathrooms are fully equipped with everything that you could possibly need and it is so important that the beds because you want to be sleeping there for 7 to 10 days.

Check out the amenities –

If you have certain requirements then make sure that your accommodation choice has them for you. If you need to have a gym so that you can work out

even when on your holidays

then be sure that they have one on site. If you would like to stay within the grounds of your accommodation for most of your holiday then make sure that they have a suitable restaurant and bar to keep you occupied.
These are just three things that you need to be looking out for when booking your accommodation choice in 2023 and believe me when I tell you that there are numerous more. Choose wisely and make sure that your vacation this year is the best one ever.