Top 10 famous place to visit in Rajasthan
As we know Rajasthan is called the land of kings. It is the largest state in the republic of India covering 10.4% of India. Rajasthan is famous for its Rajasthani look for Rajputans arts and architecture. Here are some places in Rajasthan which make your vacation more enjoyable and memorable.
Jaipur
Jaipur is the largest city of Rajasthan known as a pink city of India. The city was founded in 1727 by Kachwaha Rajput Ruler Sawai Jai Singh 2.It is home to many arts and crafts. The places you visit here are City palace, Amer fort, Nahargarh fort, Hawa Mahal, Jal Mahal, Jantar Mantar, Pink city Bazar, Birla temple, etc. The well-planned architecture and architecture made it one of the most preferred tourist locations. Jaipur is ranked in the top 7 places for visit in India.
Udaipur
Udaipur is term as Venice of East. The city is known for its lake and common moniker. It is famous for its Rajputana Havelis or architecture and lake. It was founded in 1553 by Sisodiya Rajput Ruler Maharana Udai Singh 2. The city is located at the foothills of Aravali mountain. There are many forts, palaces, temples, and market places to visit. There are many places like City Palace, Lake Pichola, Lake Palace, Lake garden palace, Saheliyo ki Bari, Jagdish temple, Moti Magri, Shilpgram, etc.
Jodhpur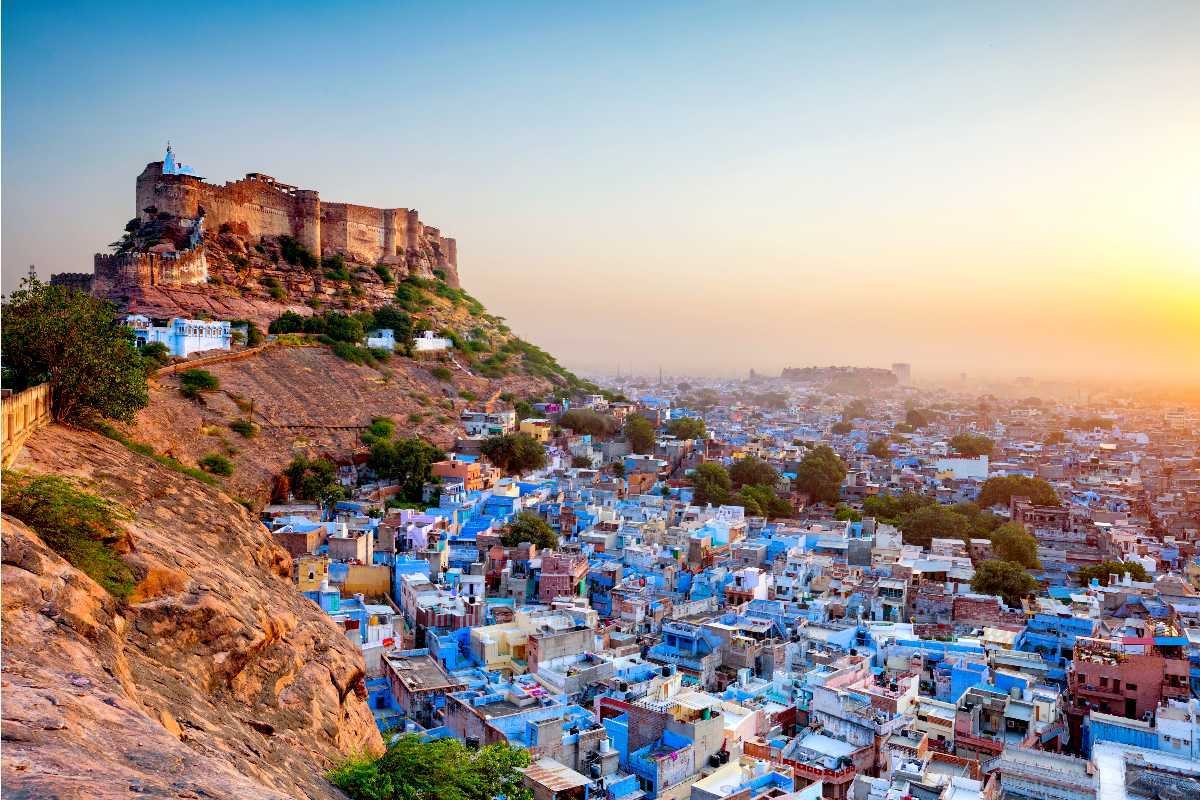 Jodhpur is the second-largest city of Rajasthan. It was founded in 1459 by Rajput ruler Jodha Singh of Marwar. Jodhpur is also called sun city. you can enjoy Sunny weather throughout the year. The city lies at a distance of 250 km from Indo Pakistan border. The hills forts, palace, old walled city, etc attract you to fall in love with this palace. There are many places like Mehrangarh fort, Umaid Bhawan fort, Jaswant Thada, Kailana lake, Clock tower, Chamunda Mata temple, etc.
Jaisalmer
Jaisalmer is called the golden city of India. The city lies in heart of the Thar desert. It was founded by Bharti Rajpur ruler Maharawal Jaisal Singh in 1156 AD. The beautiful architecture and various art and craft made this place best for tourism. The fort has many eateries which offer Italian, French, and local cuisine. You can visit this place during November and December. The places to visit here are Jaisalmer fort, Bada bagh, Patwon ki haveli, Sam Sand Dunes, Gadisar lake, Jain temple, Salim Singh ki haveli, Nathmal ki haveli, etc.
Bikaner
Bikaner is founded in 1488 by Rajput ruler Rao Bika. He was the son of Ruler Rao. Bikaner is famous for its forts and food. Many arts and crafts like intricately carved windowpanes which are also called jharokhas are unique things to see. If you want to taste Rajasthan cuisine then you must visit this place. There are many fairs which attracted the visitor from different cities of India. You can also visit the places like Junagarh fort, Lalgarh palace, National research center on Camel, Ganga Singh Museum, Sadual Singh museum, Jain temple, Shri Laxmikant temple, etc.
Pushkar
Pushkar is located in the Ajmer district of Rajasthan. It is placed near the shores of Pushkar lake. It is the oldest city in India. The city is famous for its ghats and temples. The annual camel fair is the most illustrious attraction of Pushkar. It is a five-day fair which includes music, dance and various events. The major attraction during the camel fair is the camel race. You can also visit the places like Pushkar lake, Bhrama temple, Savitri temple, Apteshwar temple, Varaha temple, Rangji Temple, Man Mahal, etc.
Sawai Madhopur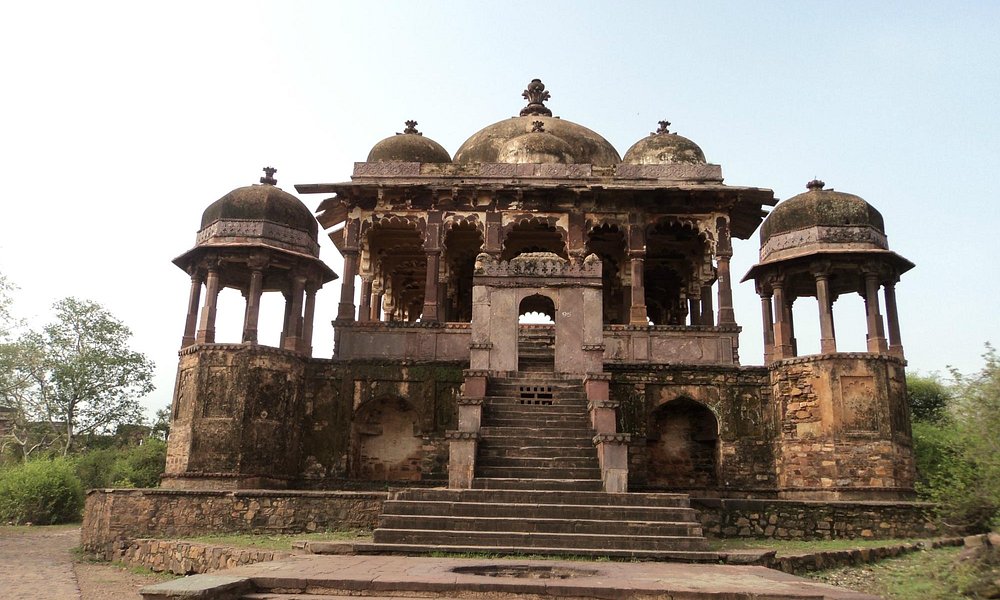 Sawai Madhopur was built by Maharaja Sawai Madho Singh of Kuchwaha Rajput which was founded in 1763. Ranthambore Fort and Ranthambore national park are the two most attractions you will see at this place. Ranthambore Fort is a part of the UNESCO World Heritage site. You can visit Ranthambore national park,chamatkar temple, Clutha Mata temple, Ranthambore fort, Khandar fort, etc.
Chittorgarh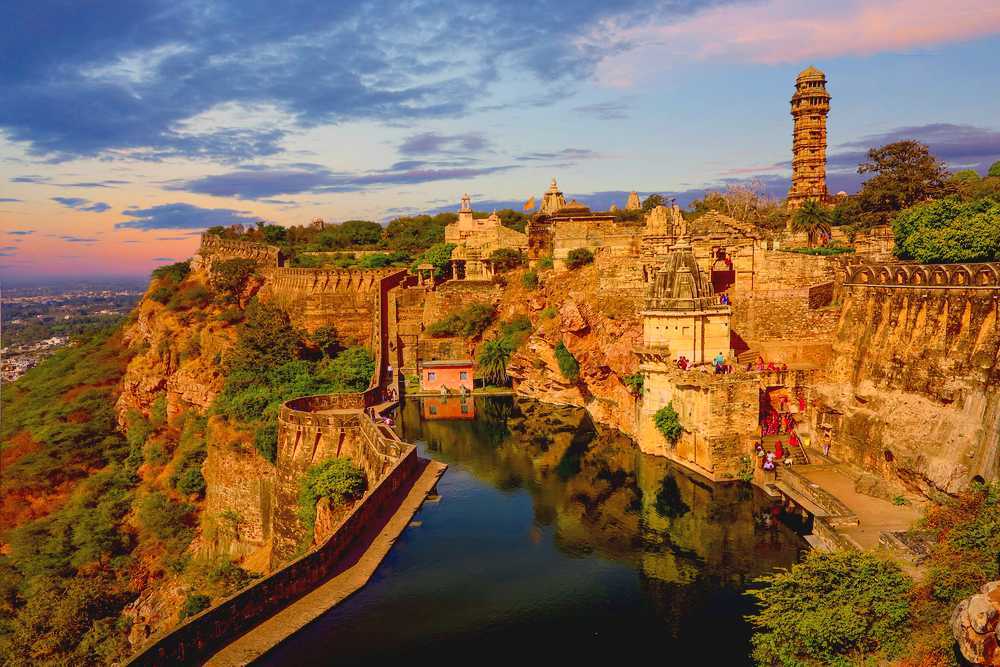 Chittorgarh is also known as a chittor which was founded by the Maurya dynasty. This place is the birthplace of many warriors and many historical faces like Maharana Pratap and Meera Bai. The city is the capital of Mewar and spread in an area of 2.8 sq kilometers at a height of 1075 m above sea level. You can visit Chittorgarh fort, Rana Kumbha Palace, Fateh Prakash Palace, Meera Temple, Rani Padmini Palace, Vijay stamp, Kriti stambh, etc.
Mount Abu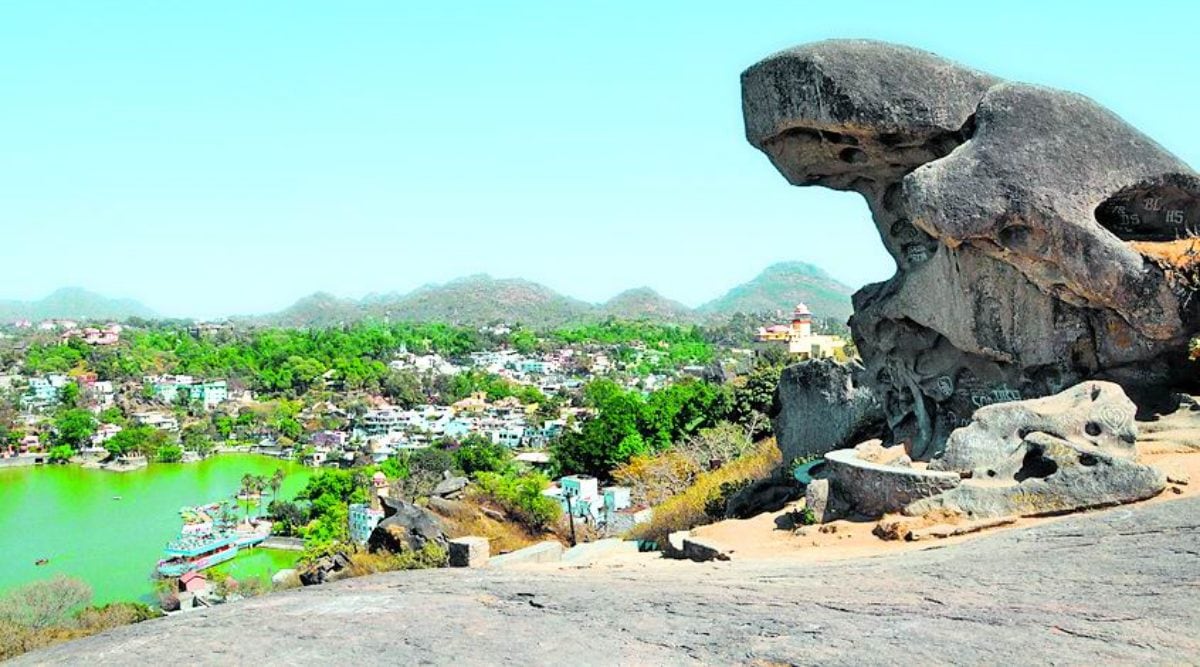 Mount Abu hill station is located in Rajasthan. It is located in the Aravali mountains and a part of the Sirohi district of Rajasthan. Mount Abu is called Arbuda mountain which is mentioned in Mahabharata. This hill station is a site of many temples and ancient sites. You can visit Dilwara Jain temple, Guru shikar, Nakki lake, Wildlife sanctuary, sunset point, Mount Abu Bazar, Trevor's tank, Toad Rock, etc.
Ajmer
The city is surrounded by Arawali ranges. It lies near Pushkar. This is a unique place for both Hindu and Muslims. Ajmer was selected as a heritage site for Heritage city development and Augmentation Yojna scheme of the Government of India in 2015. There are many places to visit like Ajmer Sharif Dargah, Taragarh Fort, Adhai din ka Jhonpra, Soniji ki Nasiyan, Anasgar Lake, etc.
Nagaur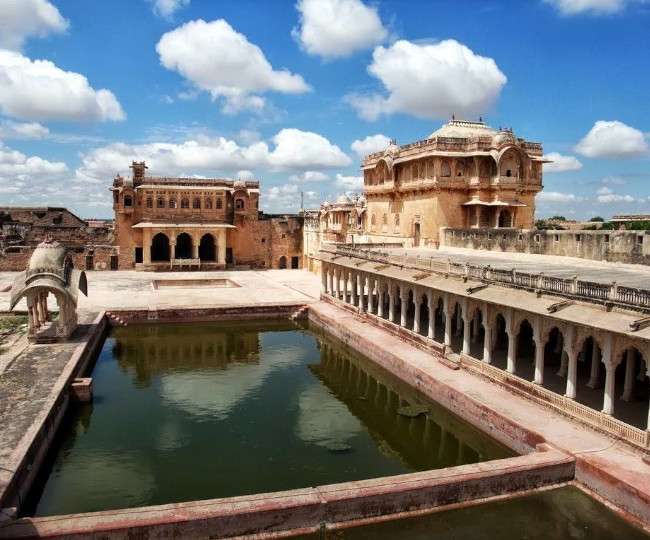 Nagaur is a city which is located between Jodhpur and Bikaner. In 2002, the city won the UNESCO Asian Pacific Heritage Award for Culture heritage Conservative. The fort host world scared spirit festival every year in February. The Nagaur Cartel fair is the second largest fair in India.
Top 10 Coimbatore Tourist Places
It's time we discuss Coimbatore; a quick creating monetary center point that has been around for while. The spot is home to a few captivating sanctuaries. These destinations of strict and authentic significance are encircled by the regular attractions of the Western Ghats that guarantee that there are an adequate number of spots to visit in Coimbatore and around for local people and the travelers.
So here are the Top 10 Coimbatore Tourist Places!
Anubhavi Subramaniar Temple: Come And Experience The Holy Power
Anubhavi Subramaniar Temple, situated at 27 km away from Coimbatore is recognized as quite possibly the most famous strict spot to visit in Coimbatore. Travelers and local people both visit the sanctuary inferable from its uniqueness amalgamated with otherworldly emanation. There is a characteristic surge ousting the water all the all year. For every one individuals who trust in otherworldliness, heavenliness should doubtlessly visit this sanctuary when they travel to Coimbatore.
Area: 27 kms from focus of Coimbatore
Victoria Town Hall: The recent Center For City Municipal Meetings
Spread across 3,000 sq feet, the Victoria Town Hall has been a milestone working to the city of Coimbatore. Any rundown of the top vacationer places in Coimbatore is deficient without the stone-and-lime-mortar constructing that has been around beginning around 1882. Then underlying the distinction of Queen Victoria for city civil gatherings and other significant social affairs, the legacy building is presently a piece of the Coimbatore Corporation Administrative Buildings.
Timings: 10 am – 5 pm; Open throughout the days
Area: Located 4 kms from the focal point of Coimbatore
Sree Ayyappan Temple: Witness The Pleasing Aura Of Spirituality
Sree Ayyappan Temple is arranged in the focal point of Coimbatore which has its importance as the sanctuary is committed to Lord Sree Ayyappa. The strict put is developed on similar lines as the first Sabarimala Temple arranged in Kerala is fabricated. The style of design, ceremonies of playing out the pooja is like the Sabarimala Temple. This is an unquestionable requirement visit when you are in Coimbatore as it will give you an inclination that you are in Kerela.
Area: Located 5 kms from focus of Coimbator
Perur Pateeswarar Temple: The Chola-age Temple Of Lord Shiva
It was in the ninth century that the leaders of the Chola administration got the Arulmigu Patteeswarar Swamy Temple worked around the spot that was accepted to be where Lord Shiva himself played out the Tandav dance. Its brilliant sculpture of Lord Nataraja, in the event that not its stone carvings and fine examples of craftsmanship, puts the sanctuary right among the top spots to visit in Coimbatore.
Area: Located 6 kms from downtown area
Must read : Top 10 Best Places to Visit in Austria
Marudamalai Temple: Atop The Hill Of Medicinal Plants
Of the multitude of sanctuaries in Coimbatore, the Marudamalai Temple – devoted to the Hindu god Lord Murugan or Kartikeya – is one of the strict vacationer places in Coimbatore. The 1200 years of age's sanctuary likewise has a beautiful gopuram that astonishes the visitors. What's more, that is not all! The sanctuary perplexing, worked in an interesting Dravidian style, is set in the pleasant environmental factors of the of the Western Ghats. These slopes are, truth be told, viewed as a home to different restorative spices.
Area: Located at a level of 500 ft on high country in Western Ghats
Eachanari Vinayagar Temple: Famed For Its 6-Feet-Tall Idol Of Lord Ganesha
For those searching for Coimbatore attractions of strict significance, Eachanari Vinayagar Temple is one spot to be. The sanctuary devoted to Lord Vinayagar or Lord Ganesha is well known for perhaps the greatest icon of the divinity in South India that it houses. While no Coimbatore touring visit is finished without a visit to this spot, it is during the Hindu celebration of Ganesh Chaturthi that the sanctuary sees greatest footfall.
Area: Located 11 kms from the city of Coimbatore
Velliangiri Hill Temple: Pray In Peaceful Environment
Velliangiri Hill Temple is situated around 40 km away from Coimbatore and is viewed as perhaps the most regarded strict spot to visit in Coimbatore. The Hill Temple is devoted to Lord Shiva who is accepted to sit on the Velliangiri Hill which has a level of 6000 feet over the ground. Sightseers thrive in the sanctuary as it is popular for being the most observable spot of love in and around Coimbatore. Individuals can likewise see the slope for its regular assets and a few exceptional spices.
Area: 29 kms from the city of Coimbatore
Ancient Industrial Artifacts Museum: Displaying Artefacts From Old & New Stone Ages
Stone devices, immense entombment urns, and other valued assortments from the old-stone age and the new-stone age are housed under the Ancient Industrial Artifacts Museum. There are additionally relics – copper bangles, stone heads, coins, gems, and shell bangles – unearthed from Boluvampatti, Vellalore, and Perur. In any case, the feature here must be the stone section engraving from Udumalpet that rundowns the principles and guidelines to be kept according to the ruler's structure. Certainly, no set of experiences buff would even consider skirting the gallery while touring in Coimbatore.
Timings: 10 am – 9 pm; Open throughout the days
Area: Located 8 kms from Coimbatore
VOC Park and Zoo: Come Across The Wildlife
VOC Park and Zoo is one of the event congregations which is recognized as the zoological nursery as well as V.O. Chidambaranar Park moreover. For sporting purposes, vacationers as well as local people visit the recreation area for going through a day or a cookout with loved ones. The children have the valuable chance to be acquainted with the creatures, they can play and appreciate watching aquarium. Not to fail to remember the Jurassic park where kids as well as grown-ups can have a great time too. There are in excess of 500 assorted creatures and around 30 species involving warm blooded animals, reptiles and birds.
Area: Located 2 kms from downtown area
Isha Yoga Center: Encounter The Peace And Harmony
One of the non-benefit and non-strict focus in India is Isha Yoga Ashram drawing in assorted individuals from different areas of the planet. Sadhguru Jaggi Vasudev is the organizer behind the ashram. Individuals can observer the restoration by visiting Isha Yoga Ashram inside 3 to 7 days focusing on the prosperity and great strength of a person. The Ashram is situated at an astonishing area in the foundation of Velliangi.
Area: Just 1 km from the city of Coimbatore
Must read : Top 10 Most Isolated Places on Earth