Top 10 famous place to visit in Rajasthan
As we know Rajasthan is called the land of kings. It is the largest state in the republic of India covering 10.4% of India. Rajasthan is famous for its Rajasthani look for Rajputans arts and architecture. Here are some places in Rajasthan which make your vacation more enjoyable and memorable.
Jaipur
Jaipur is the largest city of Rajasthan known as a pink city of India. The city was founded in 1727 by Kachwaha Rajput Ruler Sawai Jai Singh 2.It is home to many arts and crafts. The places you visit here are City palace, Amer fort, Nahargarh fort, Hawa Mahal, Jal Mahal, Jantar Mantar, Pink city Bazar, Birla temple, etc. The well-planned architecture and architecture made it one of the most preferred tourist locations. Jaipur is ranked in the top 7 places for visit in India.
Udaipur
Udaipur is term as Venice of East. The city is known for its lake and common moniker. It is famous for its Rajputana Havelis or architecture and lake. It was founded in 1553 by Sisodiya Rajput Ruler Maharana Udai Singh 2. The city is located at the foothills of Aravali mountain. There are many forts, palaces, temples, and market places to visit. There are many places like City Palace, Lake Pichola, Lake Palace, Lake garden palace, Saheliyo ki Bari, Jagdish temple, Moti Magri, Shilpgram, etc.
Jodhpur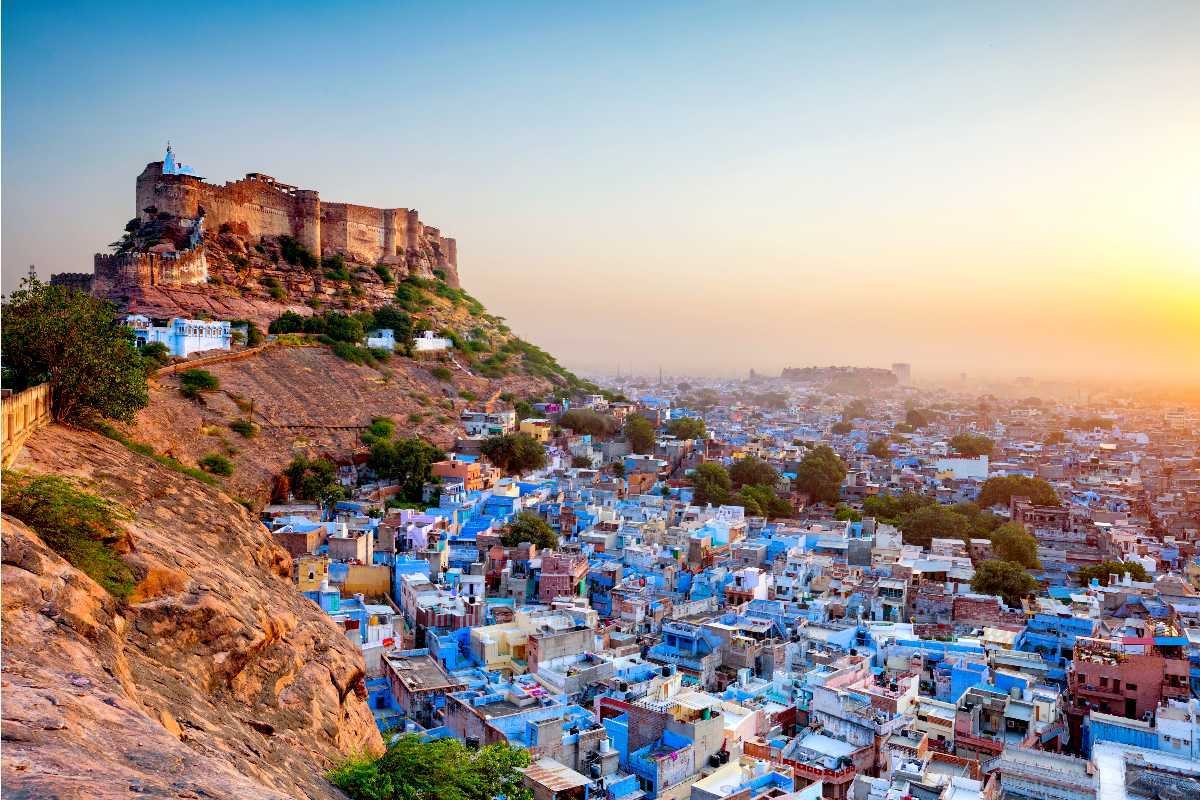 Jodhpur is the second-largest city of Rajasthan. It was founded in 1459 by Rajput ruler Jodha Singh of Marwar. Jodhpur is also called sun city. you can enjoy Sunny weather throughout the year. The city lies at a distance of 250 km from Indo Pakistan border. The hills forts, palace, old walled city, etc attract you to fall in love with this palace. There are many places like Mehrangarh fort, Umaid Bhawan fort, Jaswant Thada, Kailana lake, Clock tower, Chamunda Mata temple, etc.
Jaisalmer
Jaisalmer is called the golden city of India. The city lies in heart of the Thar desert. It was founded by Bharti Rajpur ruler Maharawal Jaisal Singh in 1156 AD. The beautiful architecture and various art and craft made this place best for tourism. The fort has many eateries which offer Italian, French, and local cuisine. You can visit this place during November and December. The places to visit here are Jaisalmer fort, Bada bagh, Patwon ki haveli, Sam Sand Dunes, Gadisar lake, Jain temple, Salim Singh ki haveli, Nathmal ki haveli, etc.
Bikaner
Bikaner is founded in 1488 by Rajput ruler Rao Bika. He was the son of Ruler Rao. Bikaner is famous for its forts and food. Many arts and crafts like intricately carved windowpanes which are also called jharokhas are unique things to see. If you want to taste Rajasthan cuisine then you must visit this place. There are many fairs which attracted the visitor from different cities of India. You can also visit the places like Junagarh fort, Lalgarh palace, National research center on Camel, Ganga Singh Museum, Sadual Singh museum, Jain temple, Shri Laxmikant temple, etc.
Pushkar
Pushkar is located in the Ajmer district of Rajasthan. It is placed near the shores of Pushkar lake. It is the oldest city in India. The city is famous for its ghats and temples. The annual camel fair is the most illustrious attraction of Pushkar. It is a five-day fair which includes music, dance and various events. The major attraction during the camel fair is the camel race. You can also visit the places like Pushkar lake, Bhrama temple, Savitri temple, Apteshwar temple, Varaha temple, Rangji Temple, Man Mahal, etc.
Sawai Madhopur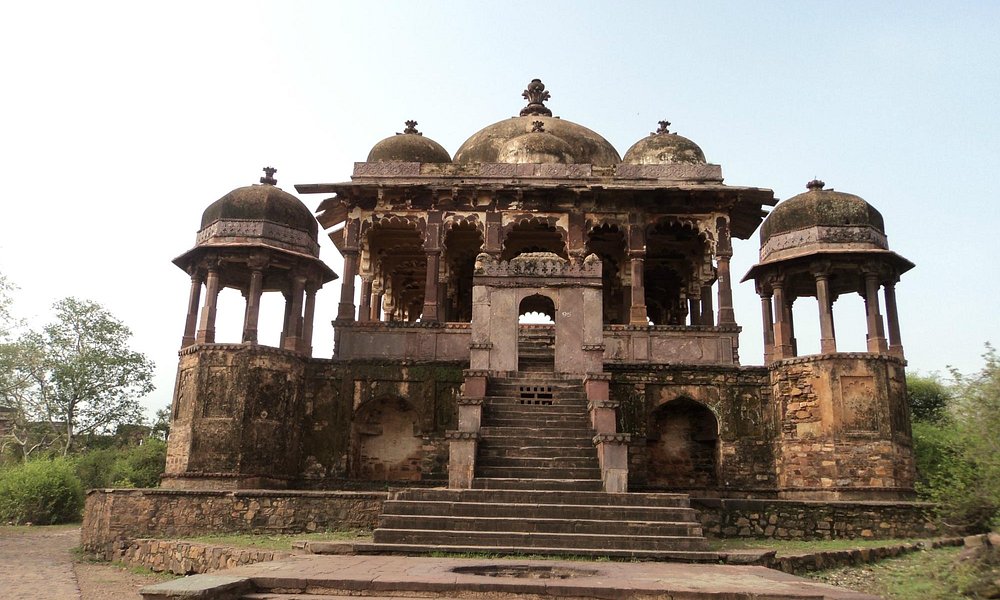 Sawai Madhopur was built by Maharaja Sawai Madho Singh of Kuchwaha Rajput which was founded in 1763. Ranthambore Fort and Ranthambore national park are the two most attractions you will see at this place. Ranthambore Fort is a part of the UNESCO World Heritage site. You can visit Ranthambore national park,chamatkar temple, Clutha Mata temple, Ranthambore fort, Khandar fort, etc.
Chittorgarh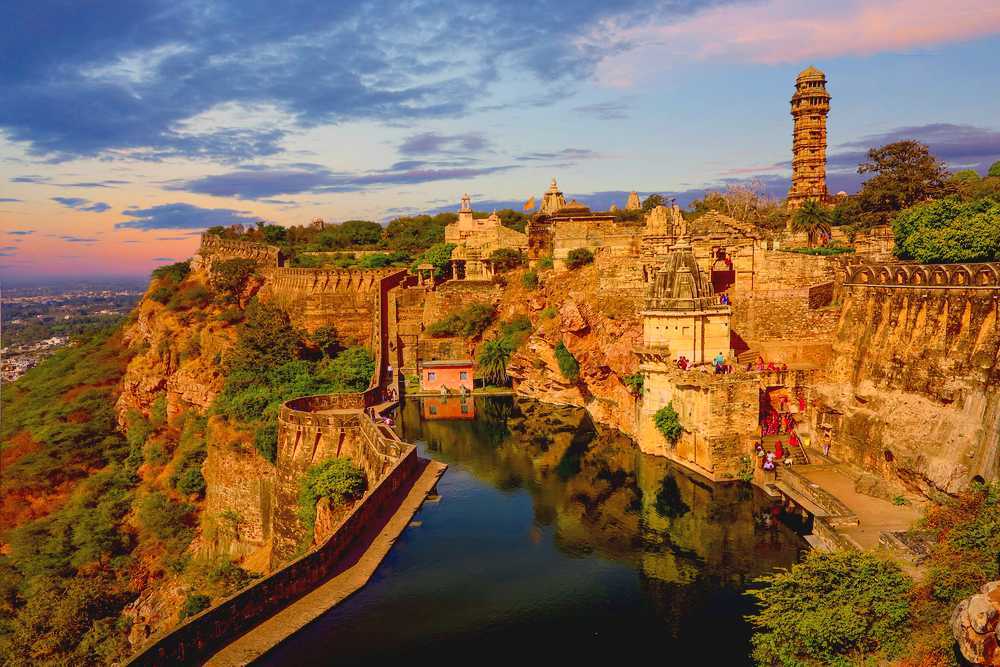 Chittorgarh is also known as a chittor which was founded by the Maurya dynasty. This place is the birthplace of many warriors and many historical faces like Maharana Pratap and Meera Bai. The city is the capital of Mewar and spread in an area of 2.8 sq kilometers at a height of 1075 m above sea level. You can visit Chittorgarh fort, Rana Kumbha Palace, Fateh Prakash Palace, Meera Temple, Rani Padmini Palace, Vijay stamp, Kriti stambh, etc.
Mount Abu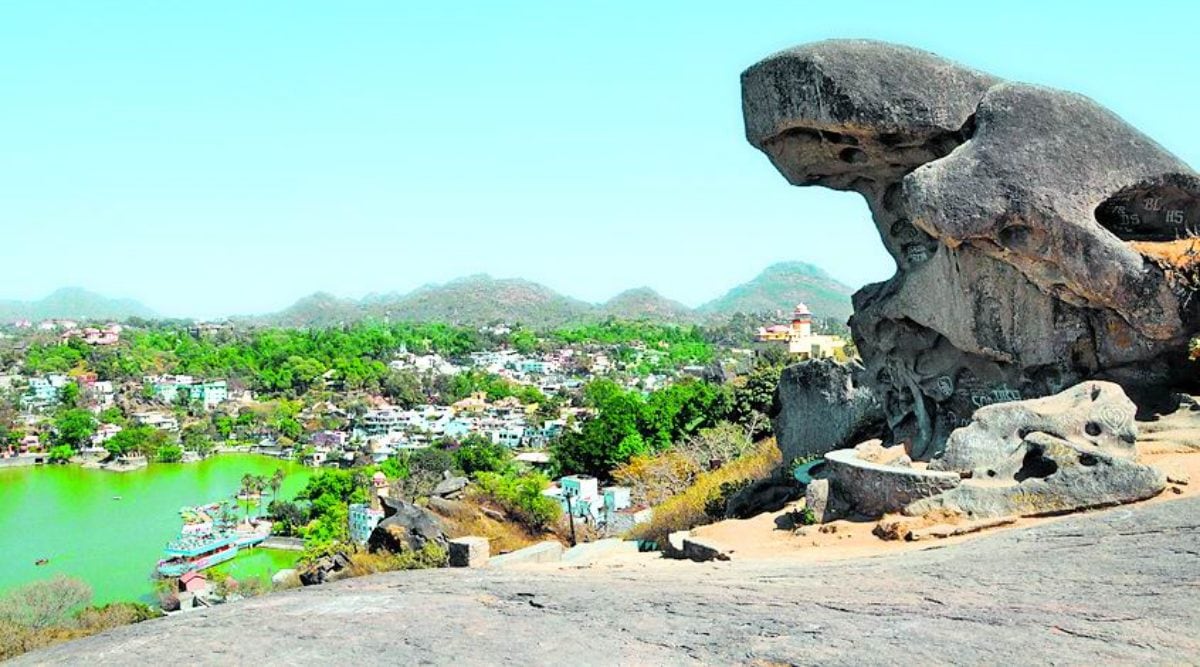 Mount Abu hill station is located in Rajasthan. It is located in the Aravali mountains and a part of the Sirohi district of Rajasthan. Mount Abu is called Arbuda mountain which is mentioned in Mahabharata. This hill station is a site of many temples and ancient sites. You can visit Dilwara Jain temple, Guru shikar, Nakki lake, Wildlife sanctuary, sunset point, Mount Abu Bazar, Trevor's tank, Toad Rock, etc.
Ajmer
The city is surrounded by Arawali ranges. It lies near Pushkar. This is a unique place for both Hindu and Muslims. Ajmer was selected as a heritage site for Heritage city development and Augmentation Yojna scheme of the Government of India in 2015. There are many places to visit like Ajmer Sharif Dargah, Taragarh Fort, Adhai din ka Jhonpra, Soniji ki Nasiyan, Anasgar Lake, etc.
Nagaur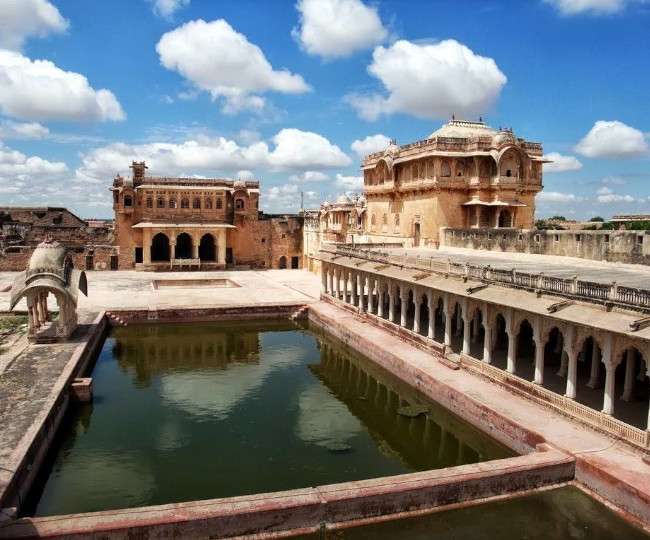 Nagaur is a city which is located between Jodhpur and Bikaner. In 2002, the city won the UNESCO Asian Pacific Heritage Award for Culture heritage Conservative. The fort host world scared spirit festival every year in February. The Nagaur Cartel fair is the second largest fair in India.
Top 10 place to visit in Tamil Nadu
Tamil Nadu is the 11th largest state of India. It is one of the best tourism places to visit in India. Here is the top place to visit in Tamil Nadu.
Chennai
Chennai is also called Madras. the capital place of Tamilnadu. The place has a major population of South Indian kingdoms. Itis is famous for its automobile industry. The major attractions of this place are KaPaleeswarar temple and Marina Beach. You will enjoy the most famous food of this place. It takes two to three days to explore the city. Many shopping areas attract you to visit this place. It is the third most visited place for tourism in India. Don't forget to visit Semmozhi Poonga, The Huddleston Gardens Of Theosophical Society, Pulicat Lake, Breezy Beach, Little Mount Shrine, National Art Gallery, etc.
Mahabalipuram
Mahabalipuram is also known as Mamallapuram. The place is famous for its monument. It is declared as a UNESCO World Heritage site. All the monuments here are made up of granite and have the brilliance of Dravidian-style architecture. The major attraction of the place is Arjun's Penance, Thirukadalmallai, Cave Temples
Shore Temple and Pancha Rathas. It takes only one to two hours to explore the city. You can visit here by rail, air or road. The amazing view of this place surely attracts you to fall in love with it.
 Kanyakumari
Kanyakumari is also known as Cape Comorin. It is an important site in ancient times during the rule of the Reign of the Chola, Chera, and Pandya dynasty. You can enjoy a beautiful view of sunrise and sunset on the beach. The most visited places are Kanyakumari Temple, Vivekananda Rock Memorial, Suchindram, Padmanabhapuram Palace, and Thiruvalluvar Statue. You can visit here by air, rail, and road. The place is famous for its Temple culture and beaches. It takes two days to explore the whole city.
Madurai
Madurai is the third-largest city of Tamilnadu. It is one of the oldest cities in the world. This is famous for its temple and culture. During ancient times the city was ruled by the Pandya dynasty and the Chola dynasty. It is near the river of viagra. Don't forget to visit Meenakshi Amman Temple. The most visited place of this city are Sree Meenakshi Amman Temple,Thiruparankundram,MuruganTemple,Gandhi Museum,Samanar Hills,Koodal,Azhagar Temple,Pazhamudhir Solai,Thirumalai Nayakkar Mahal etc. You can visit here by rail, air or road.
 Kodaikanal
Kodaikanal is one of the top places for tourism in Tamilnadu. The place is famous for the hill station. The hill station has an elevation of 2331 meters in height. The place is covered by large trees and situated on the top of Palani hills. The place is famous for its beautiful scenery. You can Enjoy many lakes, waterfalls, parks, etc here. The top visited place are Berijam Lake, Coakers Walk, Kodai Lake, Kurinjiandavar Temple
Dolphin's Nose, Bryant Park
Kodaikanal Solar Observatory, Green Valley View, etc. You can reach here by rail, air, and road.
 Vellore
Vellore is also known as Fort City. It is located near the Palar river. The place is famous for its Temple, fort, and education. During ancient times the city came under Pallava, the Chola, the Carnatic Kingdom. The top place to visit here is Vellore Fort
Jalakandeswarar Temple, Srilakshmi Golden Temple, Vainu Bappu Observatory
Yelagiri and Delhi Gate. You can easily reach here by Air, railway or road. Takes nearly two days to explore the main city. The architecture of the city makes you fall in love with this place.
Ooty
Ooty is the capital of Nilgiris District. It is one of the major attractions for tourism. The place is famous for its hill station. It lies in Nilgiris Mountain which has an elevation of 2240 meters. The Topmost visited place of the city is Botanical Gardens
Tea Factory, Doddabetta Peak, Avalanche Lake, Government Rose Gardens, Pykara River, Ooty Lake, Mudumalai National Park and Emerald Lake. You can also enjoy trekking here. It is one of the best places for picnic spots. You can easily reach here by Air, rail or road.
Kanchipuram
Kanchipuram is located near the Vegavathi River. The place is ruled by Cholas, the Vijaynagar Empire, the Carnatic kingdom, and the British monarchy during ancient times. It is famous for its temple and architecture. The most visited attraction of the city is Ekambareswarar Temple, Kamakshi Amman Temple, Kailasanathar Temple Kanchi Kudil, Vedanthangal Bird Sanctuary,Devarajaswami Temple etc. You can easily reach here by air rail or road.
Coimbatore
Coimbatore is also known as Manchester of India. It is the second-largest city in Tamilnadu. Famous for its Temple, culture, history, food, etc. The place Is surrounded by waterfalls and rivers. It is located near the royal river. Top Visited place of the city is Marudamalai Temple, Eachanari Vinayagar Temple, Perur Patteeswarar Temple Parambikulam Wildlife Sanctuary, Siruvani Waterfalls, Anubhavi Subramaniar Temple, etc. You can easily reach here by Air, rail or road. It is interesting to know that the river of this place is the second tastiest water in the world.
Tirunelveli
Tirunelveli is famous for its temples and culture. The city is located near the Deccan plateau. Mountain range, forest, river, seacoast attract you to fall in love with this place. The place has abundant natural resources. The top visited place is Nellaiappar Temple, Sankaranarayanan Koil, Papanasam, Kutralam, Mundanthurai Tiger Reserve and Venkatachalapathy Temple. You can visit here by air, road or rail.