Top 10 famous place to visit in Rajasthan
As we know Rajasthan is called the land of kings. It is the largest state in the republic of India covering 10.4% of India. Rajasthan is famous for its Rajasthani look for Rajputans arts and architecture. Here are some places in Rajasthan which make your vacation more enjoyable and memorable.
Jaipur
Jaipur is the largest city of Rajasthan known as a pink city of India. The city was founded in 1727 by Kachwaha Rajput Ruler Sawai Jai Singh 2.It is home to many arts and crafts. The places you visit here are City palace, Amer fort, Nahargarh fort, Hawa Mahal, Jal Mahal, Jantar Mantar, Pink city Bazar, Birla temple, etc. The well-planned architecture and architecture made it one of the most preferred tourist locations. Jaipur is ranked in the top 7 places for visit in India.
Udaipur
Udaipur is term as Venice of East. The city is known for its lake and common moniker. It is famous for its Rajputana Havelis or architecture and lake. It was founded in 1553 by Sisodiya Rajput Ruler Maharana Udai Singh 2. The city is located at the foothills of Aravali mountain. There are many forts, palaces, temples, and market places to visit. There are many places like City Palace, Lake Pichola, Lake Palace, Lake garden palace, Saheliyo ki Bari, Jagdish temple, Moti Magri, Shilpgram, etc.
Jodhpur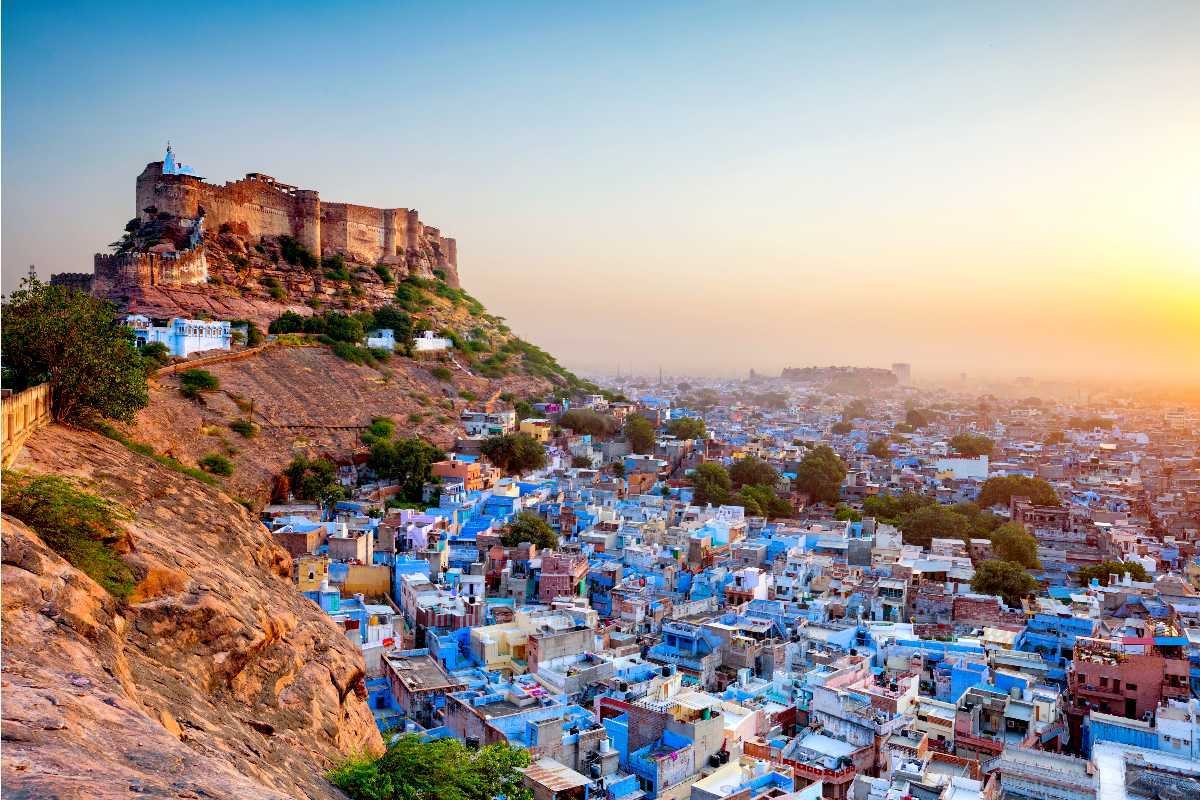 Jodhpur is the second-largest city of Rajasthan. It was founded in 1459 by Rajput ruler Jodha Singh of Marwar. Jodhpur is also called sun city. you can enjoy Sunny weather throughout the year. The city lies at a distance of 250 km from Indo Pakistan border. The hills forts, palace, old walled city, etc attract you to fall in love with this palace. There are many places like Mehrangarh fort, Umaid Bhawan fort, Jaswant Thada, Kailana lake, Clock tower, Chamunda Mata temple, etc.
Jaisalmer
Jaisalmer is called the golden city of India. The city lies in heart of the Thar desert. It was founded by Bharti Rajpur ruler Maharawal Jaisal Singh in 1156 AD. The beautiful architecture and various art and craft made this place best for tourism. The fort has many eateries which offer Italian, French, and local cuisine. You can visit this place during November and December. The places to visit here are Jaisalmer fort, Bada bagh, Patwon ki haveli, Sam Sand Dunes, Gadisar lake, Jain temple, Salim Singh ki haveli, Nathmal ki haveli, etc.
Bikaner
Bikaner is founded in 1488 by Rajput ruler Rao Bika. He was the son of Ruler Rao. Bikaner is famous for its forts and food. Many arts and crafts like intricately carved windowpanes which are also called jharokhas are unique things to see. If you want to taste Rajasthan cuisine then you must visit this place. There are many fairs which attracted the visitor from different cities of India. You can also visit the places like Junagarh fort, Lalgarh palace, National research center on Camel, Ganga Singh Museum, Sadual Singh museum, Jain temple, Shri Laxmikant temple, etc.
Pushkar
Pushkar is located in the Ajmer district of Rajasthan. It is placed near the shores of Pushkar lake. It is the oldest city in India. The city is famous for its ghats and temples. The annual camel fair is the most illustrious attraction of Pushkar. It is a five-day fair which includes music, dance and various events. The major attraction during the camel fair is the camel race. You can also visit the places like Pushkar lake, Bhrama temple, Savitri temple, Apteshwar temple, Varaha temple, Rangji Temple, Man Mahal, etc.
Sawai Madhopur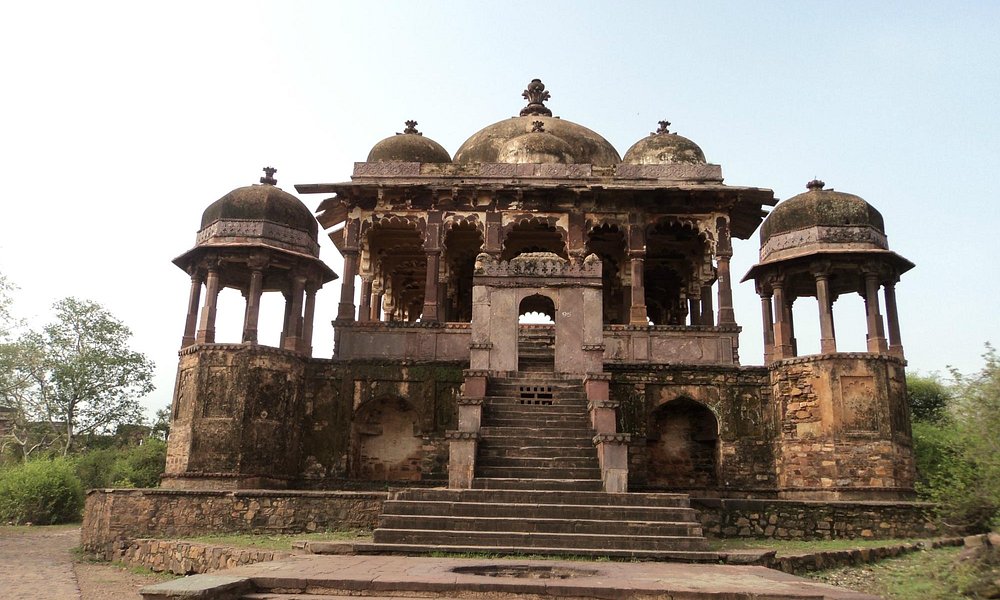 Sawai Madhopur was built by Maharaja Sawai Madho Singh of Kuchwaha Rajput which was founded in 1763. Ranthambore Fort and Ranthambore national park are the two most attractions you will see at this place. Ranthambore Fort is a part of the UNESCO World Heritage site. You can visit Ranthambore national park,chamatkar temple, Clutha Mata temple, Ranthambore fort, Khandar fort, etc.
Chittorgarh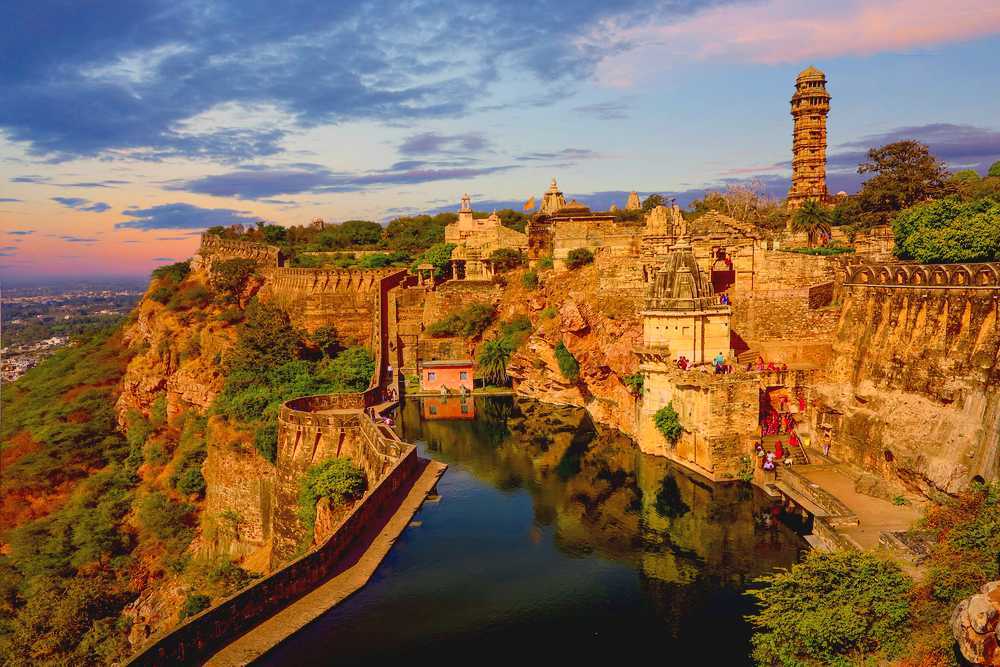 Chittorgarh is also known as a chittor which was founded by the Maurya dynasty. This place is the birthplace of many warriors and many historical faces like Maharana Pratap and Meera Bai. The city is the capital of Mewar and spread in an area of 2.8 sq kilometers at a height of 1075 m above sea level. You can visit Chittorgarh fort, Rana Kumbha Palace, Fateh Prakash Palace, Meera Temple, Rani Padmini Palace, Vijay stamp, Kriti stambh, etc.
Mount Abu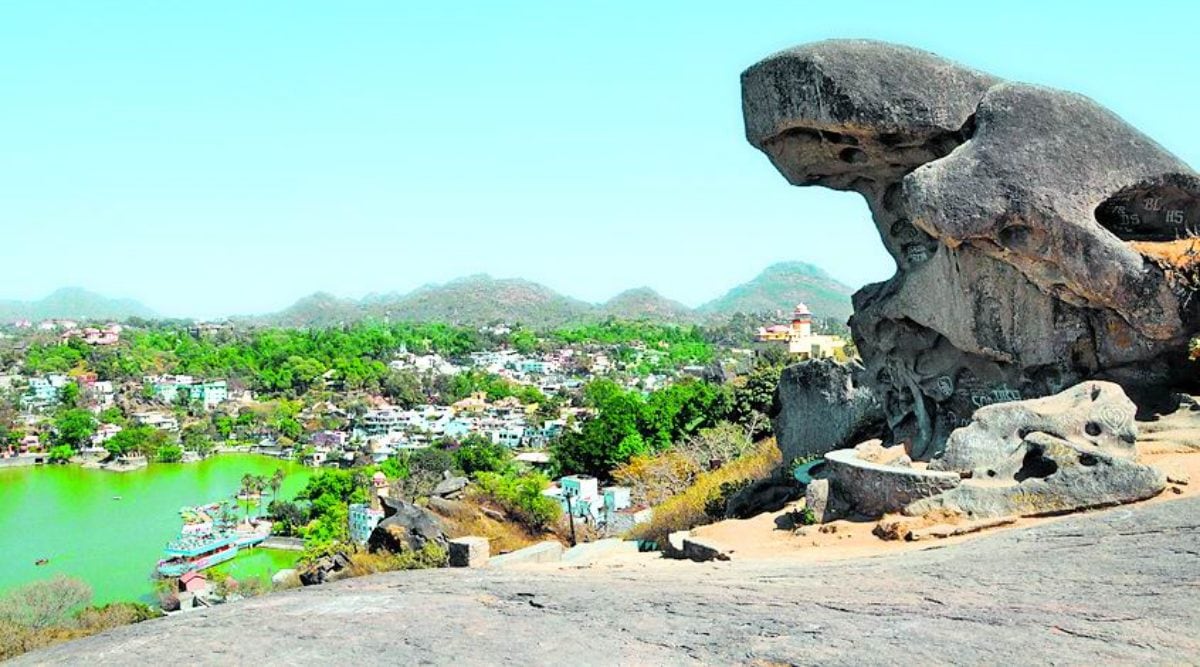 Mount Abu hill station is located in Rajasthan. It is located in the Aravali mountains and a part of the Sirohi district of Rajasthan. Mount Abu is called Arbuda mountain which is mentioned in Mahabharata. This hill station is a site of many temples and ancient sites. You can visit Dilwara Jain temple, Guru shikar, Nakki lake, Wildlife sanctuary, sunset point, Mount Abu Bazar, Trevor's tank, Toad Rock, etc.
Ajmer
The city is surrounded by Arawali ranges. It lies near Pushkar. This is a unique place for both Hindu and Muslims. Ajmer was selected as a heritage site for Heritage city development and Augmentation Yojna scheme of the Government of India in 2015. There are many places to visit like Ajmer Sharif Dargah, Taragarh Fort, Adhai din ka Jhonpra, Soniji ki Nasiyan, Anasgar Lake, etc.
Nagaur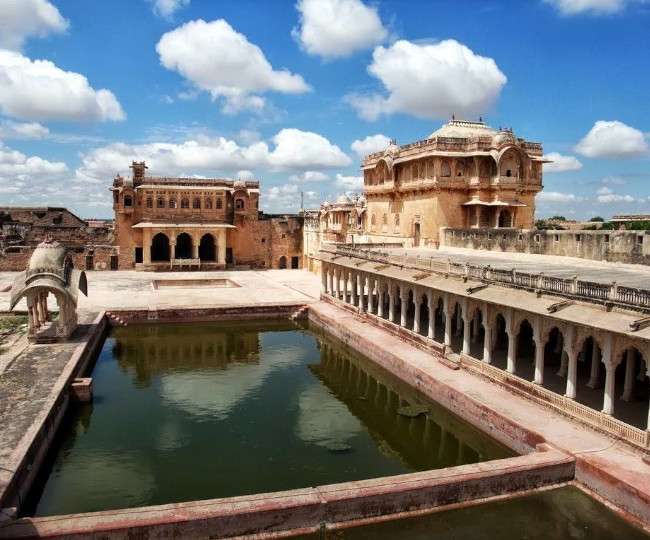 Nagaur is a city which is located between Jodhpur and Bikaner. In 2002, the city won the UNESCO Asian Pacific Heritage Award for Culture heritage Conservative. The fort host world scared spirit festival every year in February. The Nagaur Cartel fair is the second largest fair in India.
Things To Look Out For When Making Your Accommodation Choices In 2023
If you have some vacation time coming up then you need to do your homework when it comes to your accommodation choices for both you and your family members. Every year when you come back from your vacation, you constantly complain that your accommodation was disappointing and it didn't fit the description that was on the website and it didn't look anything like it did in the pictures either. It is understandable that you are busy trying to do your job and take care of your family and so it is so much more convenient to just book accommodation that is easy and straightforward to do, but you can't keep making the same mistakes over and over again and constantly complaining about them when you return back home.
This year, you need to try something different and to actually do some research so that you can find the best accommodation choice so that you enjoy an unforgettable experience on your next vacation. One suggestion would be to book into a top-class hotel in Manila and it is there that you will be guaranteed comfort, amenities and everything that you could possibly need under one roof. The following are just some of the other things that you need to look out for when making your accommodation choices this year.
It's all about the location –

You need to

start thinking about the location

of your accommodation choice in relation to the things that you want to see and you want to enjoy. You want to spend lots of time you the ocean and choose accommodation that is within walking distance or right there on the beach if you're lucky enough. You can't choose accommodation that is too far away from everything and you will also have to be spending money on transportation to get you there.

The quality & type of rooms –

If you have a large family plan because you then you want a room that can accommodate everyone because you do not want to have to spend more money booking another room for the extra members of your family. Always make sure that the bathrooms are fully equipped with everything that you could possibly need and it is so important that the beds because you want to be sleeping there for 7 to 10 days.

Check out the amenities –

If you have certain requirements then make sure that your accommodation choice has them for you. If you need to have a gym so that you can work out

even when on your holidays

then be sure that they have one on site. If you would like to stay within the grounds of your accommodation for most of your holiday then make sure that they have a suitable restaurant and bar to keep you occupied.
These are just three things that you need to be looking out for when booking your accommodation choice in 2023 and believe me when I tell you that there are numerous more. Choose wisely and make sure that your vacation this year is the best one ever.