Top 10 famous place to visit in Rajasthan
As we know Rajasthan is called the land of kings. It is the largest state in the republic of India covering 10.4% of India. Rajasthan is famous for its Rajasthani look for Rajputans arts and architecture. Here are some places in Rajasthan which make your vacation more enjoyable and memorable.
Jaipur
Jaipur is the largest city of Rajasthan known as a pink city of India. The city was founded in 1727 by Kachwaha Rajput Ruler Sawai Jai Singh 2.It is home to many arts and crafts. The places you visit here are City palace, Amer fort, Nahargarh fort, Hawa Mahal, Jal Mahal, Jantar Mantar, Pink city Bazar, Birla temple, etc. The well-planned architecture and architecture made it one of the most preferred tourist locations. Jaipur is ranked in the top 7 places for visit in India.
Udaipur
Udaipur is term as Venice of East. The city is known for its lake and common moniker. It is famous for its Rajputana Havelis or architecture and lake. It was founded in 1553 by Sisodiya Rajput Ruler Maharana Udai Singh 2. The city is located at the foothills of Aravali mountain. There are many forts, palaces, temples, and market places to visit. There are many places like City Palace, Lake Pichola, Lake Palace, Lake garden palace, Saheliyo ki Bari, Jagdish temple, Moti Magri, Shilpgram, etc.
Jodhpur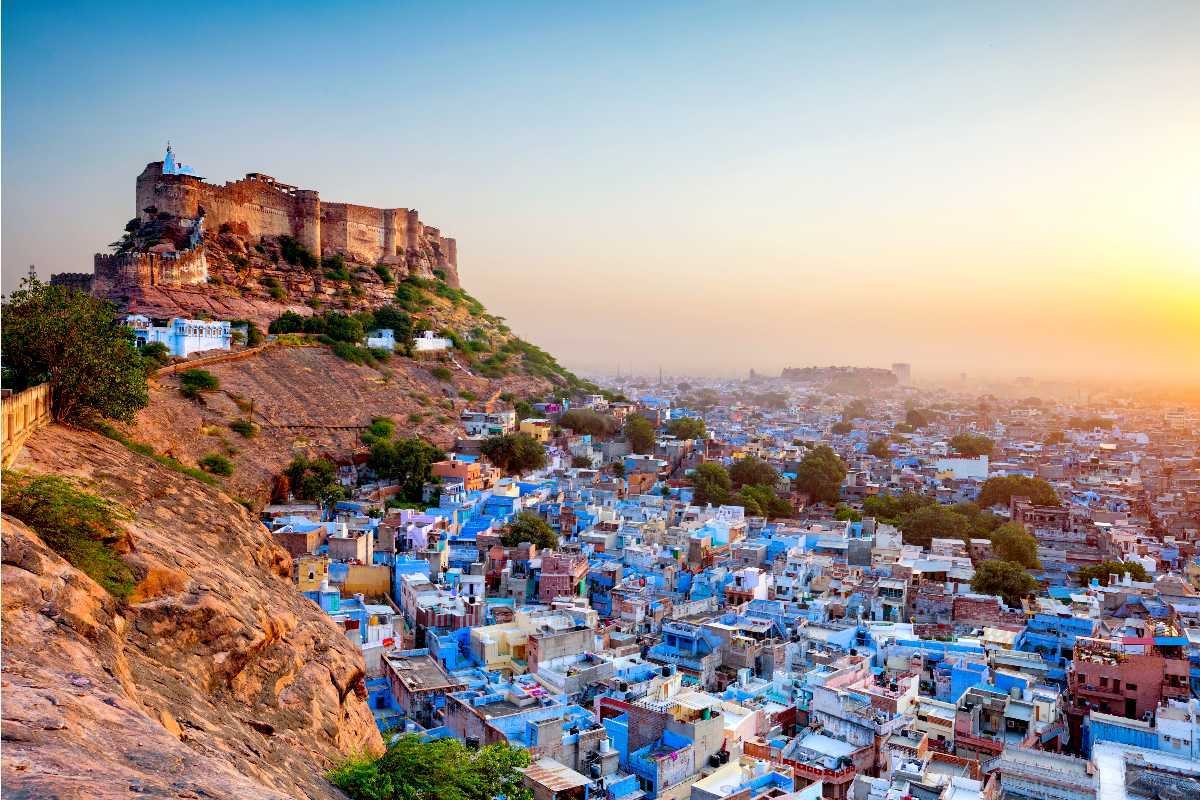 Jodhpur is the second-largest city of Rajasthan. It was founded in 1459 by Rajput ruler Jodha Singh of Marwar. Jodhpur is also called sun city. you can enjoy Sunny weather throughout the year. The city lies at a distance of 250 km from Indo Pakistan border. The hills forts, palace, old walled city, etc attract you to fall in love with this palace. There are many places like Mehrangarh fort, Umaid Bhawan fort, Jaswant Thada, Kailana lake, Clock tower, Chamunda Mata temple, etc.
Jaisalmer
Jaisalmer is called the golden city of India. The city lies in heart of the Thar desert. It was founded by Bharti Rajpur ruler Maharawal Jaisal Singh in 1156 AD. The beautiful architecture and various art and craft made this place best for tourism. The fort has many eateries which offer Italian, French, and local cuisine. You can visit this place during November and December. The places to visit here are Jaisalmer fort, Bada bagh, Patwon ki haveli, Sam Sand Dunes, Gadisar lake, Jain temple, Salim Singh ki haveli, Nathmal ki haveli, etc.
Bikaner
Bikaner is founded in 1488 by Rajput ruler Rao Bika. He was the son of Ruler Rao. Bikaner is famous for its forts and food. Many arts and crafts like intricately carved windowpanes which are also called jharokhas are unique things to see. If you want to taste Rajasthan cuisine then you must visit this place. There are many fairs which attracted the visitor from different cities of India. You can also visit the places like Junagarh fort, Lalgarh palace, National research center on Camel, Ganga Singh Museum, Sadual Singh museum, Jain temple, Shri Laxmikant temple, etc.
Pushkar
Pushkar is located in the Ajmer district of Rajasthan. It is placed near the shores of Pushkar lake. It is the oldest city in India. The city is famous for its ghats and temples. The annual camel fair is the most illustrious attraction of Pushkar. It is a five-day fair which includes music, dance and various events. The major attraction during the camel fair is the camel race. You can also visit the places like Pushkar lake, Bhrama temple, Savitri temple, Apteshwar temple, Varaha temple, Rangji Temple, Man Mahal, etc.
Sawai Madhopur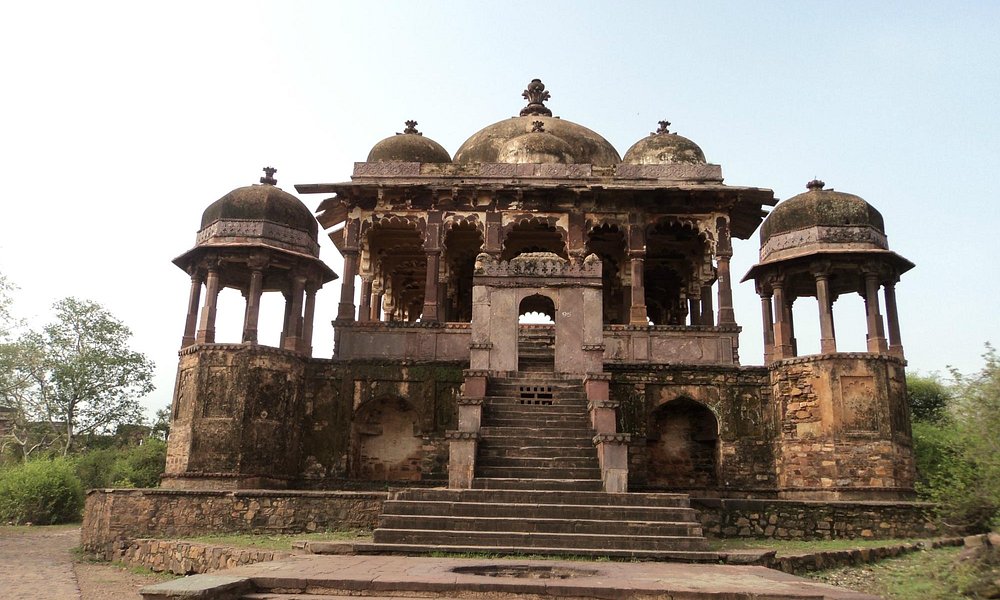 Sawai Madhopur was built by Maharaja Sawai Madho Singh of Kuchwaha Rajput which was founded in 1763. Ranthambore Fort and Ranthambore national park are the two most attractions you will see at this place. Ranthambore Fort is a part of the UNESCO World Heritage site. You can visit Ranthambore national park,chamatkar temple, Clutha Mata temple, Ranthambore fort, Khandar fort, etc.
Chittorgarh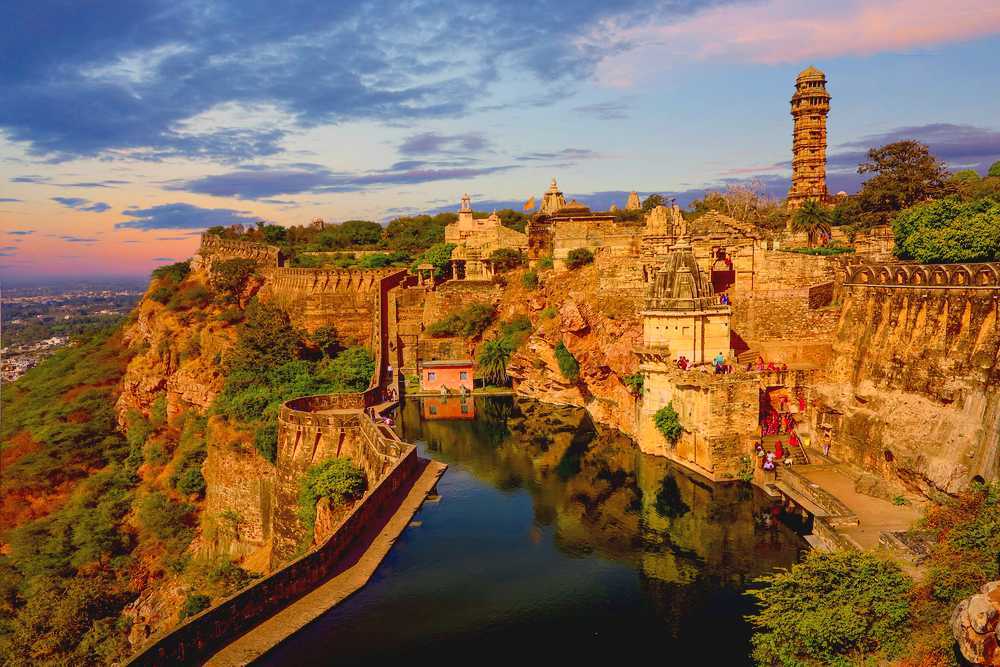 Chittorgarh is also known as a chittor which was founded by the Maurya dynasty. This place is the birthplace of many warriors and many historical faces like Maharana Pratap and Meera Bai. The city is the capital of Mewar and spread in an area of 2.8 sq kilometers at a height of 1075 m above sea level. You can visit Chittorgarh fort, Rana Kumbha Palace, Fateh Prakash Palace, Meera Temple, Rani Padmini Palace, Vijay stamp, Kriti stambh, etc.
Mount Abu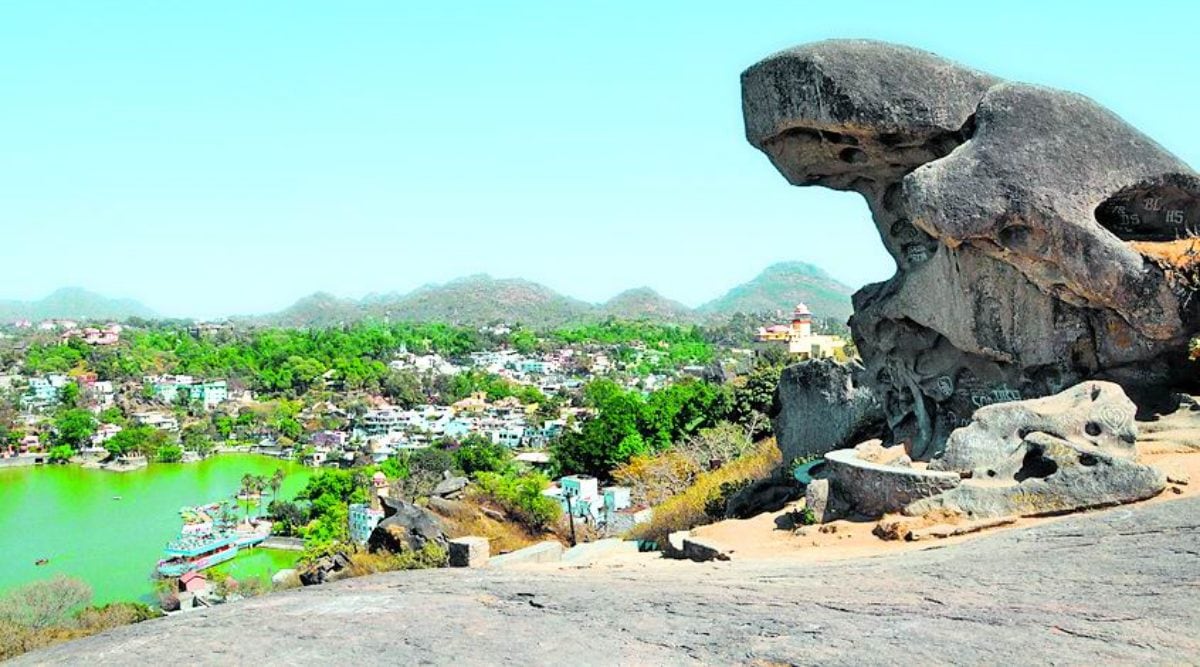 Mount Abu hill station is located in Rajasthan. It is located in the Aravali mountains and a part of the Sirohi district of Rajasthan. Mount Abu is called Arbuda mountain which is mentioned in Mahabharata. This hill station is a site of many temples and ancient sites. You can visit Dilwara Jain temple, Guru shikar, Nakki lake, Wildlife sanctuary, sunset point, Mount Abu Bazar, Trevor's tank, Toad Rock, etc.
Ajmer
The city is surrounded by Arawali ranges. It lies near Pushkar. This is a unique place for both Hindu and Muslims. Ajmer was selected as a heritage site for Heritage city development and Augmentation Yojna scheme of the Government of India in 2015. There are many places to visit like Ajmer Sharif Dargah, Taragarh Fort, Adhai din ka Jhonpra, Soniji ki Nasiyan, Anasgar Lake, etc.
Nagaur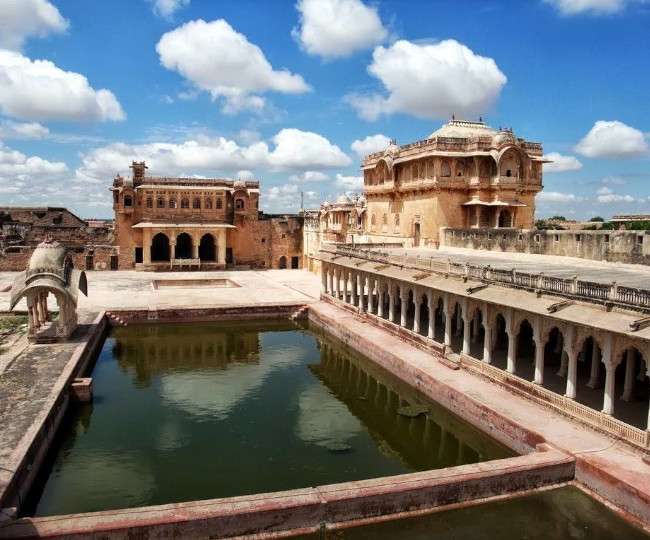 Nagaur is a city which is located between Jodhpur and Bikaner. In 2002, the city won the UNESCO Asian Pacific Heritage Award for Culture heritage Conservative. The fort host world scared spirit festival every year in February. The Nagaur Cartel fair is the second largest fair in India.
TOP 10 PLACES TO VISIT IN DUBAI
Dubai is the fourth most visited place on the planet and is acclaimed for its high-rising structural miracles and brilliant assortment of resorts and spas. Lets simply say, this city never quits development and is on a fast ascent, building modern pinnacles just as captivating attractions. Certainly, it is an occasion experience taken to another level, where there exist the world's biggest gardens and markets; an engaging scene loaded up with social shows; the indoor sea-going world, and parts more. Along these lines, begin perusing and the blog and bookmark the spots you might want to visit during your visit to Dubai.
BURJ KHALIFA
No Dubai touring trip is finished without a visit to the structure that has come to represent the city more than some others. The world's tallest unsupported construction, ascending to practically amazing tallness of 829.8m, the Burj Khalifa isn't to be missed. A visit to the 'at the top' perception deck on the 124th floor offers all-encompassing perspectives that are essentially amazing and incorporates a mixed media experience that subtleties a portion of the challenges defeat during the mammoth structure project. Additionally, ensure you don't miss the wonderful nurseries that encompass the pinnacle at ground level.
DUBAI AQUARIUM
Another unmissable site in Dubai is the Dubai Aquarium, home to 140 brilliant types of fish and other ocean life. The primary tank holds 10 million liters of water, and among many sharks and beams is the biggest assortment of sand tiger sharks on the planet. Arranged on the ground floor of Dubai Mall, it is feasible to see the primary huge tank (enormous enough for glass-lined boat visits on its surface) from the shopping center itself, however, nothing very matches the excitement of heading "into" the tank yourself by entering the 148-meter-long stroll through the burrow. For the thrill-seeker, confine swimming and shark plunging are both on offer.
PALM JUMEIRAH
This man-made island looking like a palm tree, the Palm Jumeirah is the place where you'll discover a large number of Dubai's best lodgings including the famous Atlantis. This colossal lodging is likewise home to Aquaventure Waterpark which flaunts the world's longest water slide just as another that drops nine stories. There is likewise a tremendous stretch of kid agreeable sand and the opportunity to go on a submerged safari utilizing ocean journey head protectors.
DEIRA
You'll track down various Dubai focal points in Deira, the most seasoned piece of the city. Lying on the northern side of Dubai Creek, the region's winding streets are home to a scuffle of individuals and societies that call Dubai home. Generally celebrated for its souks, or markets, it's a world away from Dubai Mall. Here you'll hobnob with local people while digging into the universe of impeccable gold gems and taking in the aromas of obscure flavors.
BURJ-AL-ARAB
Even though it can't rival the exciting statures of the Burj Khalifa, the Burj Al-Arab does make a case for being the world's tallest at 321 meters high. Sitting on its devoted island, its design echoes the state of a customary dhow in full sail — a kind of trader transport that has been handling the waters around the emirate for quite a long time. Come sunset, the outside is lit up with a kaleidoscope of shadings.
DUBAI MALL
Something beyond a method of entering the Burj Khalifa or looking at the submerged universe of Dubai Aquarium, Dubai Mall sees individuals traverse the globe to search out its snazzy stores. The shopping openings here could undoubtedly be portrayed as unending (there are more than 1200 shops) yet should deal chasing become excessively, there is an enormous cluster of spots to eat, just as an ice-arena, gaming zone, and film.
DUBAI MUSEUM
Arranged in the dazzling sand-hued Al-Fahidi Fort, which was worked in the last part of the 1700s to guard Dubai Creek, this is Dubai's first historical center and top Dubai social fascination. Amid the extremely old plan comprising of coral stone, palms, and wooden backings among different materials, there is an intriguing display of guides showing how Dubai has changed throughout the long term and a yard brimming with customarily developed boats. For a knowledge into Emirati life old and new, you can't show improvement over Dubai Museum.
BASTAKIA
Arranged in the dazzling sand-shaded Al-Fahidi Fort, which was worked in the last part of the 1700s to protect Dubai Creek, this is Dubai's premier historical center and top Dubai social fascination. Amid the extremely old plan comprising of coral stone, palms, and wooden backings among different materials, there is an intriguing presentation of guides showing how Dubai has changed throughout the long term and a yard loaded with generally built boats. For an understanding of Emirati life old and new, you can't show improvement over Dubai Museum.
DUBAI FOUNTAIN
Consolidate visits to three top activities in Dubai by investigating the statures of the Burj Khalifa, taking in a spot of shopping at the Dubai Mall, and afterward watching the stupendous water presentations of the Dubai Fountain. The enlightened planes move on schedule to mainstream melodic numbers from around the world in the biggest arranged presentation of its sort. With jets shooting up to 150m noticeable all around, it's an inconceivable sight.
DUBAI CREEK
A fundamental piece of Dubai both old and present-day, Dubai Creek isolates the city into Deira toward the north and Bur Dubai toward the south. From numerous points of view where everything started, the rivulet is an incredible spot to figure out the conventional mood of Dubai. Look at the dhow wharf, north of the Al-Maktoum Bridge, to see vessels as long as extremely old proceeding to go about as a lifesaver for little brokers from across the area — you may even get welcomed on board! There are various structures to note, not least the Deira Twin Towers and National Bank, while close by Dubai Creek Park is one of the biggest in the Emirate and an extraordinary spot for a casual excursion with companions old and new.